Can you really land a 6-figure job as a business analyst or scrum master in the next 90 days, guaranteed? Without paying for another stupid certification or applying to a billionty different jobs? According to ITCareers4U, you bet your hiney you can. They've got dozens of high profile companies beating down their door, looking for good IT professionals to hire. We're talking Morgan Stanley, Wells Fargo, HSBC, Delta Airlines, and more.
NEXT: See More Live Examples Here
"Want us to help you upgrade your IT career into a 6-figure business analyst or scrum master role at a high profile company?" asks some dude in their case study video. "And guarantee that you get the job in the next 90 days, without having to pay for another certification or having to apply for thousands of jobs? If so, we'll take you through a real life end-to-end example of a past IT project to give you the real world experience these top companies are looking for, then help you ace your interviews and stand out from other applicants."
"From there," he continues, "we'll show you how to easily negotiate a 6-figure starting salary so that you're earning more than any other employee on your level. And then we'll support you for another 30 days to set you up for success in your new role. So that instead of feeling undervalued and underpaid in your current IT role, you can add $30k, $50k, or even $100k to your current salary, all while doing a job that you love. Interested? If so, I'd like to introduce you to Sarabjit Dahyia [pictured above]."
Sarabjit's an IT expert, mentor and consultant trusted by Fortune 500 companies like Metlife, Citigroup and Morgan Stanley. She's led multimillion dollar IT projects for the state of California. And she's now helped more than 200 IT professionals to land 6-figure contracts in some of the world's most respected companies. She does this with a program called The 90 Day Fast-Track Formula. Inside, members learn a simple three step system for landing their dream job—and getting paid what they're worth—in the booming IT industry.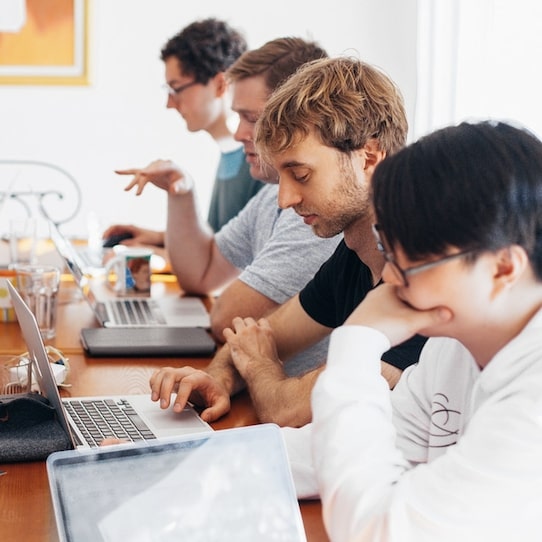 It's not that these places can't get anyone to apply for their open positions, it's that most of 'em aren't worth a damn. The 90 Day Fast-Track Formula ensures you are. It shrinks the time it'd normally take to become a business analyst or scrum master from 5–7 years down to just 90 days. See, you don't need more certifications. That just makes you a generalist; these companies want specialists. And the foot-in-the-door approach? That can work, sure, but it's painfully slow. Who wants to grind and get paid peanuts for years and years just to one day maybe get the job they really want?
And yeah, the other option is to fudge on your resume, make it look like you've got more experience than you really do. But what happens when they ask about it in the interview and you get caught looking like a deer in headlights? You'll get blacklisted, that's what. So the best option is to focus only on the three things that matter most. First, relevant experience and skills. Second, knocking the interview outta the park. And third, demonstrating leadership and showcasing peak performance from day one.
The 90 Day Fast-Track Formula has you covered like a warm blankie. No mention of cost, but you can book a call to learn more. Here's a testimony from ITCareers4u.com: "Sarabjit is an excellent coach, teacher and mentor," writes Kashif Khan. "She's very good at breaking down the information into manageable chunks to understand. Highly recommend anyone to join Sarabjit and have her mentor you to advance your career. A very kind, motivating and to the point person. Just the kind of mentor I needed."
TRENDING: Why Not Just Be Your Own Boss