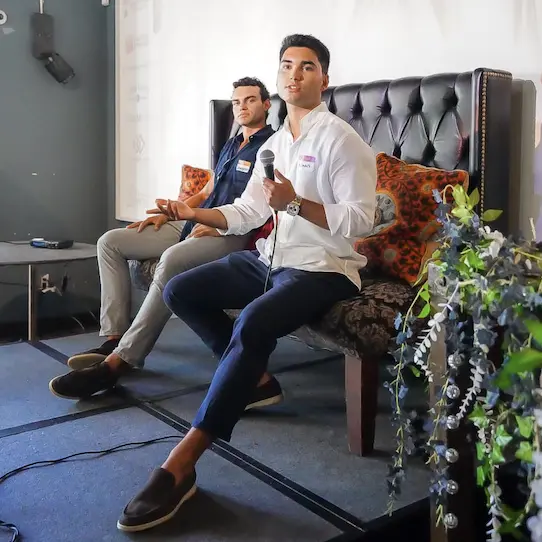 Assuming you've got at least $10 Gs in the bank and you'd like to turn that into $3- to $5k a month in passive income, the guys at Automators.ai have you covered. They'll help you build an Amazon reseller business, where you're selling brand name products, like Mrs. Meyer's Hand Soap, without having to touch or ship anything or deal with difficult customers. What's this gonna cost? What should you look out for? You're about to find out. Read on for my review.
Roman Cresto went from broke college student to building an eight figure Amazon business. You can steal his framework to make over $100k on Amazon yourself, in the next 12 months. "So I understand that's a bold claim," he says. "There's tons of ecommerce and Amazon FBA gurus out there, so you're probably pretty skeptical. But my team and I have helped over 1,000 clients start and scale on Amazon, to make upwards of eight figures per year, just in the last four years."
One client, Eric, made $59k in sales in the last 28 days. Another guy, Jack, had a $100k month in his Amazon store, all while vacationing in Tulum with his friends. Rio did $33,000 in a single day; $140k in a single week. And another one of their clients made $37k in sales (which is about $10k in profit) in about 10 days. "There are three unusual steps we use to get these kinds of results for the people we work with," Roman continues. "This is how we can take someone with zero knowledge of ecom and make 'em successful."
Roman dropped outta engineering school, went all-in on Amazon, crushed it, began teaching his buddies and making stores for his family members, so they, too, could get in on the action. Roman shows different articles that have been written about him. A murky maneuver considering he probably paid for 'em. Even worse, when you look up Roman Cresto, he and his brother John got hit with a lawsuit for ripping people off on similar offers but under different brand names (Onyx and Empire E-Commerce).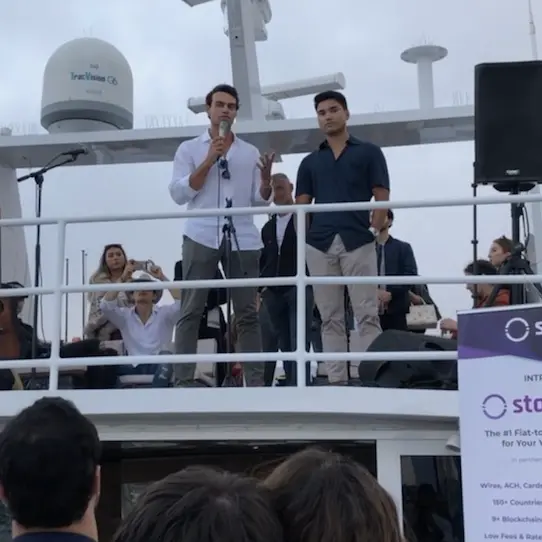 Roman brags about traveling the world, getting his dream car, networking with high-level entrepreneurs, basically basking in the glory of being a baller, shot caller, 20-inch blades on the Impala. "But you don't start there," he admits. "And you don't really achieve all those things, you don't make seven figures a year or sell an eight figure company, by just taking in information and not doing anything with it. You have to take action." Roman flashes some sample winning products you could sell on Amazon. Such as?
A car wash foam gun sprayer, a power strip plug-in thing, a men's performance pant you might wear for golf. The pant, for example, you can order off Sears for like $26 and then resell it on Amazon for like $95. After Amazon takes their 15% fee, you'd make about $54 per sale. Of course, Roman didn't factor in software, tools, shipping, or any PPC ads you might have to run in order to get those sales. Also, how would that particular item scale? Could it? I doubt Sears has thousands of units in every waist size.
Nonetheless, find 5-10 products like that, Roman says, earn $10k a month from each, and you'll be chillin' on a pink flamingo floaty—in a pool of green—in no time. Roman and John and the entire team over at Automators AI would be happy to guide you every step of the way. They don't mention cost. You have to fill out an application and hop on a call with 'em to talk pricing. For me, based on what I've seen, I feel like it's a No Right Turn On Red sign; and I'm not about to get pulled over.