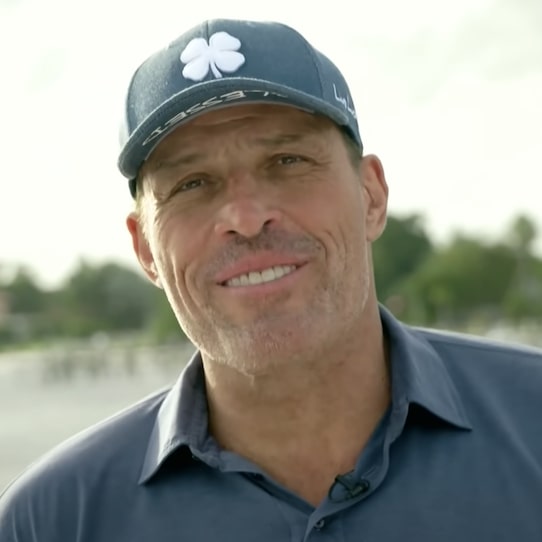 Tony Robbins wants to know how you're doing. Loaded question, huh? It's been pretty tough for just about everyone these last couple of years, he acknowledges. No matter how strong you are, between the pandemic and politics and everything that gets caught on video that causes outrage and division amongst us, these are tough times for sure. So what's your plan for this new world we find ourselves in? Have you created the new you that can really profit, maximize, enjoy, and thrive in this chaotic environment?
NEXT: And Speaking Of Breaking Through This Year
"So if we want 2022 to be better than 2021, we need to get a plan, would you agree?" Tony says in his latest YouTube ad. "And so, I'd like to invite you to come join me. I'm going to do a program; last year we had over eight hundred thousand people who joined me for five days, ninety minutes a day, where I brought the best strategies and tools I have to help people create breakthroughs. So if this sounds like something that might be interesting to you, then I'd really like to serve you."
"So just click below and put it on your calendar and join me here, on January 25th through the 29th, 2022, for ninety minutes a day, starting at 2:00 pm, and I can promise you an experience that you will not forget. Two years of shutdowns and uncertainty, and now inflation and resignations could ruin another year of your life. Or you could end the cycle by gaining the skills to make 2022 your breakthrough best year ever," Tony says. And with that, his no-nonsense YouTube ad comes to an end.
The five-day Ultimate Breakthrough 2022 Challenge will be led by Tony, of course, but there'll be surprise special guests, too. Tony doesn't name them, but assures us they'll be the best of the best in the areas of wealth, finance, business, and relationships. Together, this world-class panel will help you identify what's holding you back, and what needs done in order for you to make 2022 your best year yet. A training this powerful is worth thousands of dollars, but Tony's putting it on "for free" because he knows it's needed now more than ever.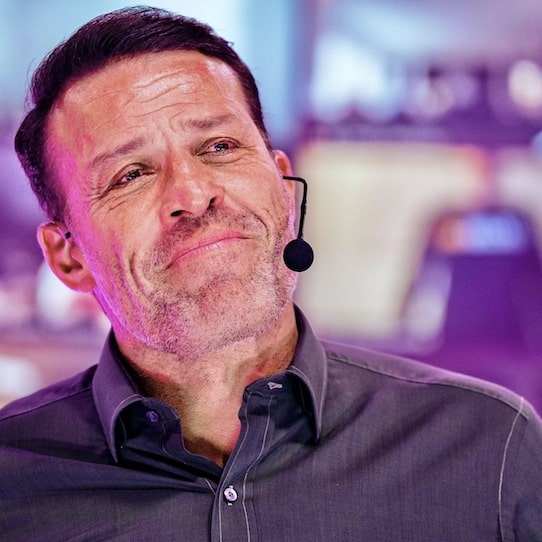 Step one is to develop your breakthrough plan. Gain the edge in every major area of your life. By the end of the challenge, you'll be bursting with inner power. Step two is to identify the daily steps to get results. At the end of each day during the challenge, you'll be given homework to ensure you're not just learning, but executing too. The third and final step is to live out your big breakthrough. Now that you have the mindset, the strategies, and the capabilities, you'll be able to play full-out, from here on out.
Because the ugly truth is this. No matter how frustrated or fed up or sad or scared the world has you feeling right now, and regardless of which strain comes out next or what bill gets passed by Congress, it is what it is. This is our new reality. We can't change that. So we can shrug our shoulders, lie to ourselves, keep telling ourselves there's nothing we can do about it, and let everyone else decide our fate for us. Or we can decide enough's enough, and we can take the wheel, punch the gas, and go full-speed towards our ideal life.
If it's the latter, you're exactly who Tony wants attending this all-new Ultimate Breakthrough Challenge for 2022. And he's got the A-list testimonials to push you over the edge, including shoutouts from the likes of Julianne Hough, Serena Williams, Salesforce CEO Marc Benioff, and more. Just two itty-bitty objections from me. One, will the content be specific enough for you and your very unique situation to be effective? Two, would Tony really pay for ads and put this entire thing on if there was no way for him to profit from it? Or are there upsells headed your way?
TRENDING: How Average People Are Winning With This