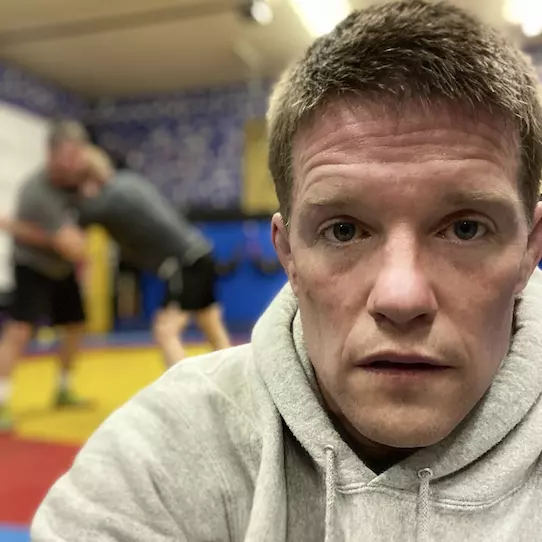 Russell Brunson's got a couple of obsessions he just can't quit: basking in the afterglow of his Boise State wrestling heyday, and relentlessly peddling money-making schemes your way. It's not enough for you to buy his books, his courses, his Inner Circle coaching, or his buggy, super-hard-to-use, always-going-down ClickFunnels software. Nope. Now he wants you to become a Certified Funnel Builder – and y'ain't gonna believe what it costs. If you're ready for some blunt honesty, then keep reading my review.
First, let's sit through Russell's lightning-fast, mumbling delivery of this "irresistible offer." Ready? Me neither, but here goes. "Number one, you're gonna get the Funnel Builder Secrets Online Training Course," he says. "This is to help you understand all of the funnels, okay? Lead squeeze funnels, survey funnels, summit funnels, free challenge funnels, paid challenge funnels, book funnels, cart funnels, VSLs, webinar funnels, product launch funnels, application funnels, funnel hubs, and funnel stacking."
If I had a sip of wine every time this overgrown toddler said "funnel," I'd be on my way to rehab by the end of the week. "Second thing you're gonna get," Russell rambles on, "is the Funnel Builder Certification Program. That way you can say, 'I'm not just some dude who just learned this. I've been certified, I understand the process, the strategy, the psychology behind it.' And you can pick and choose which funnel types you wanna get certified in – and become a rainmaker for each of those categories."
Can you believe it? These certifications are only valid for two years, and then you have to shell out $500 a year to renew them. And that's not even the worst part – the upfront investment is enough to knock you off your feet. Russell needs to get a grip – he's not exactly handing out law degrees. And let's be real, how much "continuing education" could you possibly need to learn how to click a mouse and then copy and paste some hype-y headlines in? But let's press on. You'll get access to Huddles, where you can ask for feedback on funnels you're building for clients.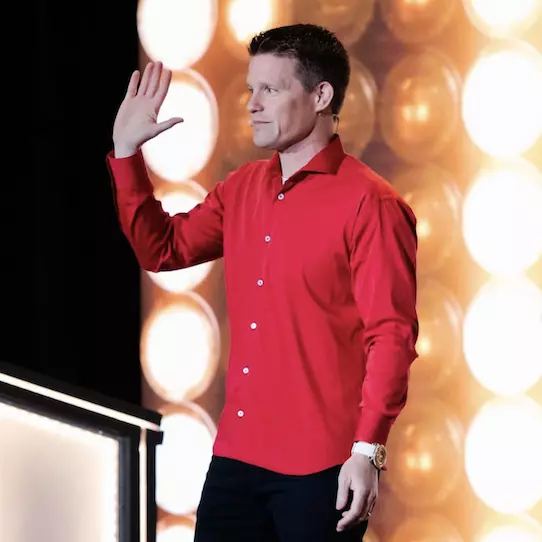 You'll also get a Geru Agency Account, which is basically this software that lets you build out funnel simulations to impress potential clients; a ClickFunnels 2.0 Agency Account, allowing you to create funnels in your dashboard, and then hand 'em off to your clients, seamlessly; Funnel Scripts Agency Edition, where you can churn out marketing and sales copy that sounds like every get-rich-quick program Russell has ever tried to sell you; plus Premium Listings in the Funnel Builder Marketplace, which'll give you the edge you need to win some job bids.
"I have this belief," Russell preaches. "No funnel builder left behind. If you come into this community, we are your tribe, we're here to help make sure you're successful. Right? Your ups, your downs. All these things are gonna happen. A client buildout goes bad. You launch and something's not working. [Yeah, probably your software, bro.] We're here to help you fix those things. You're gonna get access to our VIP Support, just to make sure you're taken care of inside this program. The total value for all of this? It's $37,985, but obviously I'm not gonna charge you guys that much."
I can't help but wonder if Russell dies a little inside every time he gets to the price anchoring part of his pitch. I know I do! But after about 10 minutes of justifications, he finally reveals the "real" price: only $9,997 or four monthly installments of $2,997. Wow, what a deal! I was fully prepared to donate a kidney and sell my soul for this opportunity. It's almost too ironic to bear. ClickFunnels is supposed to be the solution for non-techies who wanna create and launch their own funnels with ease. Yet, now we're being told that it's so complicated that we need to shell out $10 grand and become "certified" just to use the darn thing? What a mess.