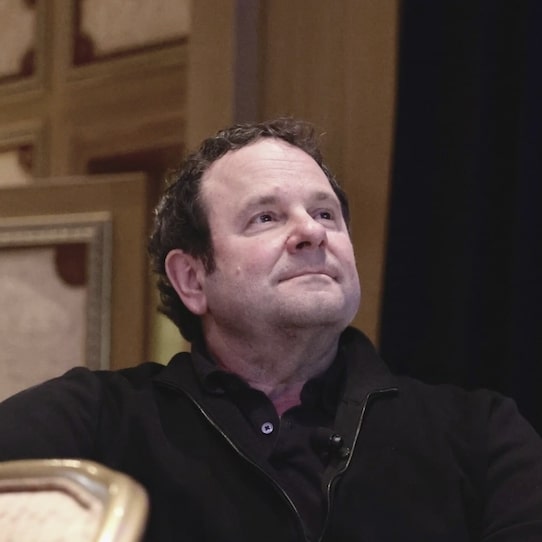 Roland Frasier is a serial entrepreneur, mentor and investor from San Diego, California. He's taken part in more than 1,000 deals, totaling more than $4 billion in sales. Forbes and Inc. magazine have written about him. His whole thing is buying businesses as opposed to starting them from scratch. It's less risky; there's more financing options; you get immediate brand recognition; plus instant leads, customers, sales, and profits. Oh, and guess what?
NEXT: And Speaking Of An Epic Challenge
According to Roland, you can acquire these businesses for $0 out of pocket. Which is why it's "the best way to generate more revenue for your company, as a CEO," he says. "And I know that sounds unlikely—that you can buy someone else's business for no money down—but it's absolutely true. And when you enroll in my EPIC Challenge, which stands for Ethical Profits In Crisis, you'll learn exactly how to do just that: buy already profitable businesses or traffic channels in just five days or less."
"That's right," Roland continues, "even if you've never owned a business before. And again, without having to pay anything upfront whatsoever if you structure the deal the right way. Now, here's the part where most people think we're exaggerating. You don't need to come out of pocket or take a single penny from your existing company [if you have one]. And still, you can buy a profitable business that you can add to your portfolio or just help yourself diversify."
Wait, so why isn't everyone doing this, right? That's because they assume it's way harder, more expensive and more risky than it really is, Roland explains. So no, you don't have to be an attorney or a savvy investor with millions of dollars just lying around. All you really need is a simple way to find already profitable businesses for sale (or Facebook groups or YouTube channels or Instagram accounts or whatever you want); then reach out the right way; make an offer; and structure it so you start making money from day one.
Roland always likes to make the acquisition pay for itself. That's what most people get wrong. "So what if you could learn how to creatively finance these deals like Roland Frasier does, straight from Roland Frasier himself?" asks the dude in the overview video over at EpicNetwork.com. "And buy businesses with zero money down or upfront. So that there's no out of pocket cost for you or from your business whatsoever. The next upcoming EPIC Challenge starts soon. Enroll today."
"Roland Frasier will personally be showing you how to do all this and more in five days or less," the video continues. "But there is a catch. This will be a live event, hosted virtually online. So you have to enroll now before the seats fill out and all the spots left are gone [gotta love the fake scarcity there]. So no matter where you are in the world, you can learn how to buy businesses or traffic assets to grow your current business, live, from Roland personally—over the course of five days, virtually, online."
"And once again, even if you don't have a business currently, and you want to learn how to acquire a business and start growing your personal business portfolio? This Challenge is for you. Or, even if you're already earning a high 6-figure, 7-figure, or 8-figure income from your current business, when you enroll in the EPIC Challenge today and attend live, you'll learn the secrets to scaling your business—by buying other people's businesses or assets—to dominate your marketplace." Just two questions from me. What's he gonna sell you after it's over? And will he be wearing that hat?
TRENDING: How To Make Steady Income Online