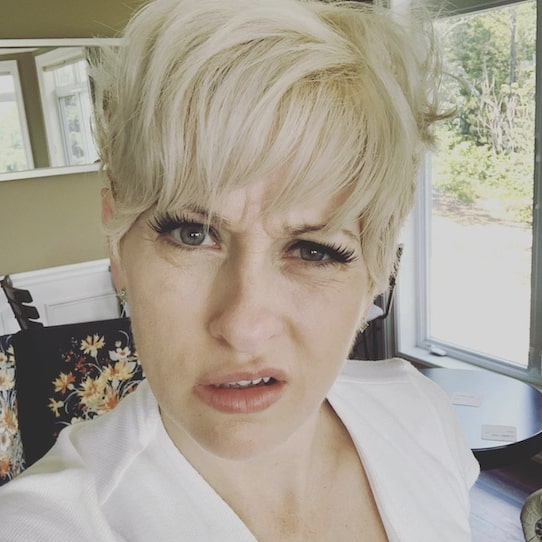 Renae Christine of Ultimate Architect and Cupcake Trainings LLC can show you how to build an ecommerce website that's more powerful than Shopify and costs less to run. And you don't need to know HTML or hire a tech team or a graphic designer either. "What if I could show you how to build a beautiful and functional ecommerce website in less than an hour for just four dollars and ninety-nine cents?" Renae says. Keep reading for my Cupcake Trainings review.
NEXT: Why Some People Prefer This To Ecommerce
And this website would have more features than any do-it-yourself website builder. Plus you'd be able to run, maintain and fix it yourself. That way, you're never held hostage by your "web guy" ever again. Renae has a simple way for the average person to build their own ecom site, from scratch, in under an hour, for less than a Starbucks coffee, and without any coding or tech knowledge whatsoever. If you can send an email, congrats, you're qualified to create your own website (Renae's way).
Here's a hack Shopify wouldn't want you to know: instead of renting your site from them each month, you get your own hosting (for just a few bucks) and install your own (free) DIY website builder. It takes a whopping seven clicks to do this. Once complete, it's like getting advanced Shopify for four dollars and ninety-nine cents instead of two hundred and ninety-nine dollars a month. "Look, if you want to start an ecommerce business, you need a website. And this is the fastest, simplest, most cost effective way to get one," Renae says.
"I've taught thousands of students who never dreamed in a million years that they could build a website, how to build a website," she adds. "Step-by-step and click by click. Some of them have gone on to be featured in Elle, Vogue, Shape, ABC, NBC, Yahoo! Finance, and thousands of other publications worldwide. Some of them have finally been able to quit their jobs. Some of them have started to make six and even seven figures for themselves, experiencing financial freedom and the time to enjoy it."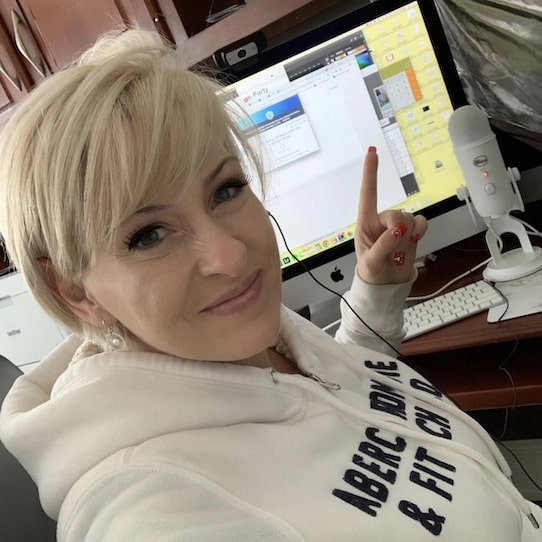 Architect is Renae's ultimate system that takes you by the hand to help you slowly build and design the ideal website for your business. It will help you establish your own brand and show it in the best light possible. Architect is cost-effective, simple to navigate, highly functional, and looks great on all devices including mobile. It's "click here, then click here, then type this" type of easy. It's Pinterest-friendly, SEO optimized, you can embed videos, there's SSL training so your site's secure, and it's totally yours. No one can take it from you.
So not the case with Weebly, Wix, Squarespace, Shopify, or any other website builder. With those, you're renting your website from them. You're on their platform. They call the shots. Worse, they charge you a premium for it. For instance, to run an ecom website with Shopify for ten years, you'd pay a little under ten grand. Whereas, with Architect, you'd only be out like sixteen hundred bucks. And you won't have to worry about waking up and having your site shut down for accidentally doing something against Shopify's terms of service, right?
The cost for Architect is nine hundred and ninety-seven dollars. One time. Or you can do a pay plan: one hundred and ninety-nine dollars a month for six months. Thirty day money back guarantee. Comes with all kinds of bonuses, templates, trainings, support, and lifetime updates. I agree with Renae. I think you can learn a lot from her. The only thing would be if you're just dipping your toes in ecom, it's a lot of money (and learning and work) to invest up front if you don't know whether or not you'll stick with it. Also, the five dollar hosting are slow loading. So you might need to upgrade that as your website gets more traffic.
TRENDING: This Ugly Website Actually Makes Bank