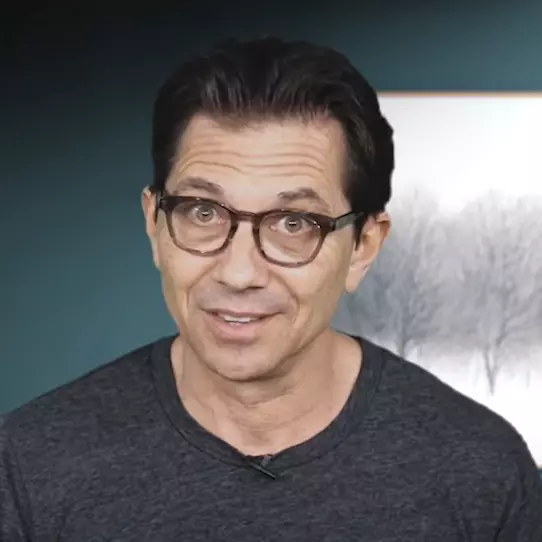 Dean Graziosi looks like he shouldn't be within 2,000 feet of schools, parks or churches wearing those glasses. Despite facing legal action from the FTC for his unsavory business practices, this man shamelessly continues to peddle new money-making schemes. Today, I'm reviewing Mastermind, which he runs alongside his idol, Tony Robbins. In true Dean Graziosi fashion, his pitch addresses the challenges of difficult times and an impending recession.
Will you become paralyzed, waiting for circumstances to improve, pointing fingers while lagging behind? Or, will you seize opportunities in the face of adversity, adopting new skills to capitalize on the evolving landscape? What a slimy, fear-mongering weasel. "I'd like to invite you to gain some of those capabilities," he says, as I contemplate taking a hammer to my computer screen. "My partner Tony Robbins and I wanna pull back the curtain on an industry we've been in collectively for almost 70 years."
"It's an industry that used to only be for a small group of people," Dean continues. "Now it's for everyone. You see, the fact of the matter is, you have experience, you have knowledge, you have a mess that can become your message [please kill me], you have a skill, a hobby, an expertise that is insanely valuable to someone else. And I wanna show you how you can unlock the opportunity to learn how to sell what you know. That means building a course or selling a coaching program or becoming a better marketer online."
Good news – Dean's here to help. He's extending an invitation to work with him for a year, and you can begin today for a mere $1. Stocks may be struggling, but the e-learning industry is flourishing like a sizzling slab of bacon. By 2028, it's projected to hit a trillion dollars annually. And selling knowledge? It's a sweet deal. It's already in your head. There's no need to manufacture, warehouse, ship, or scrape by on minuscule margins. And you can truly impact others while making out like a fat cat yourself. Dean seems to focus more on the latter.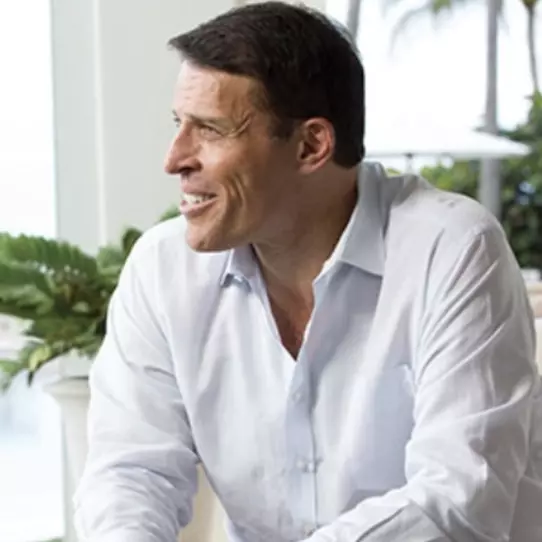 He insists your personal story and experiences hold immense value for others who need them. Wait, so sipping wine and binging Beef on Netflix could be my new career? Who knew! "There are people, yes, this very second, that need and want what you have," he pitches. "And the cool part? Tony Robbins and myself, have helped thousands and thousands of people – just like you – get successful by selling what they know. So why now and why you? Because, the economy isn't heading in the right direction."
"The people who thrive are the ones who gain these new capabilities in an industry that's exponentially growing, and they learn it from somebody who's been there, who's got the blueprint," Dean argues. "And that's Tony and I. And that's why we created Mastermind.com. It's the premiere platform to help you launch your knowledge product, business, coaching, brand, whatever – and help you keep the momentum alive. As soon as you enroll, you'll get the 30 Day Launch Blueprint Course. This'll unlock the right mindset and tactics."
Discover what to sell, who to sell it to, and how to package it into a new course or coaching program. Every month, gain access to new courses taught by Alex Hormozi, Russell Brunson, Brendon Burchard, and others who've made millions selling people the dream of making millions. Enjoy live monthly calls with Dean (gross), a private community, and any extra perks they throw in to keep your rebill going through. Start with a 14-day trial for $1, followed by a $47 monthly fee and upsells galore. I once Googled the definition of pathetic and the first result was a picture of Dean wearing short shorts.