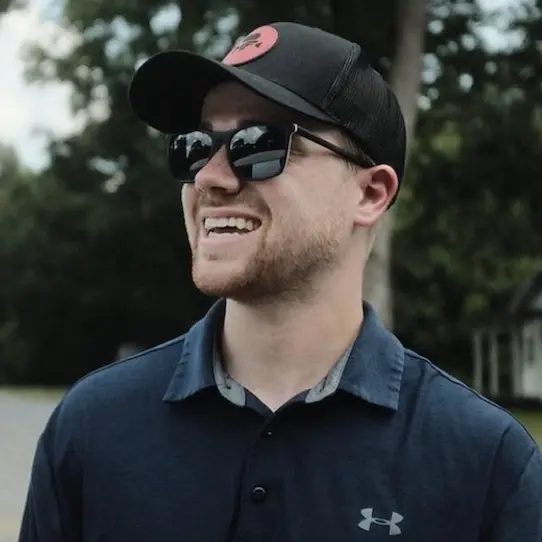 Eric Deeran helps video business owners land higher paying clients using his Filmmaker Sales Blueprint. "If you're not making $100,000 or more as a video agency owner, freelancer, filmmaker, or videographer," he says, "listen up. So if you've had commercial clients before but you can't seem to scale, this is for you. What we do here at Master Filmmaker is we help you with the marketing, the sales, and the fulfillment." Read on for my review.
"If you don't get results, you don't pay," Eric continues. "Yes, you did hear that correctly. Master Filmmaker is the most comprehensive sales, marketing, and operations program for video business owners, videographers, and filmmakers. We actually run our own video business, which is called Deeran Films, LLC. Look us up online. We practice what we preach. And we've packaged up everything we know into this program to help you achieve financial freedom with your film biz."
Their focus is on landing five- to six-figure commercial and corporate retainers. Something you obviously can't do if you're shooting weddings or music videos, right? "Here is our offer," Eric says. "We teach you the marketing, sales, and operations systems to scale up revenue. So what we essentially do is infuse all of our methods and systems into your business and show you how to use them so that you can scale up without going through all the trial and error that we had to."
You'll learn how to hire and train team members; how to redo your offers and price points so they are high-ticket, which is anywhere from $5k to $100k; how to land five- or six-figure commercial retainers consistently, which again, is backed by a guarantee; what to say in your messaging; how to create a marketing funnel; how to drive cold traffic, warm people up, generate appointments and then sales; how to upsell clients on the back-end; and then rinse and repeat to your desired level of income.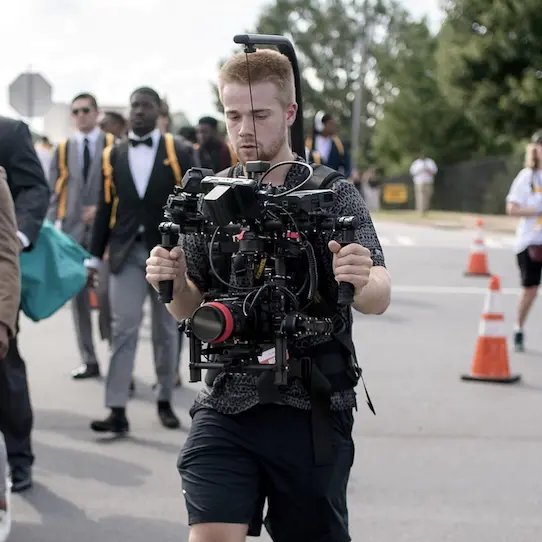 How does the math work? Let's say you drive 100 people to your shiny new funnel. Realistically, that should turn into about 10 booked calls on your calendar. If you're really really bad at sales, say you close only one of those. At minimum, though, that client will pay you at least $5,000. So to hit six-figures a year, you really only need two sales a month. And that's what you should expect if everything goes wrong, Eric explains. Because many of his current students are doing way more than that.
Keith, for example, closed a $17.5k deal. Gene closed an $18k project. Jake closed a $7k deal. Angel closed a $12k deal. Justin closed a $6k deal. Gary got two leads in two days of joining the program. "As you can see, the average deal is well over $5k," Eric points out. "I could keep going on and on, but you can check out all the case studies on MasterFilmmaker.com. After you read and watch everything, book a call with my team. We'll walk you through this entire process and see if you're a good fit."
Eric doesn't say how much Master Filmmaker costs. Just that you get access to 10 weekly coaching calls with him or his team; there's closing role play; objection handling; done-for-you sales scripts; a custom game plan based on where you're at and what your goals are; a training library with more than 400 step-by-step videos; a private Facebook group; a database of five- and six-figure closed deals; and much much more. Based on everything that's included, it's one of the better film courses I've reviewed. Nicely done.