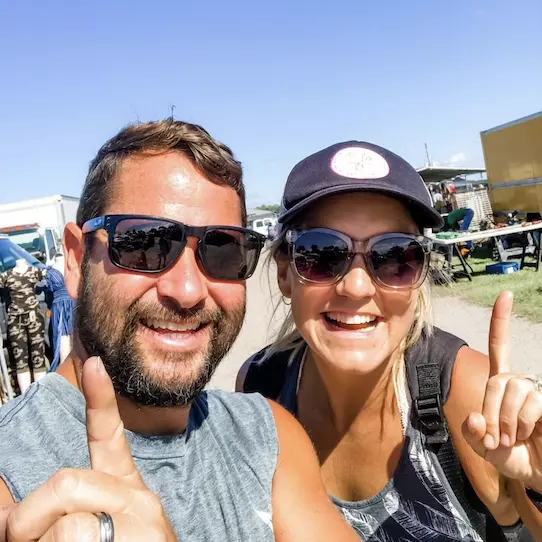 Rob and Melissa Stephenson find treasure from trash and help others do the same. Yep. Turn your hobby of visiting thrift stores, yard sales, and flea markets into a profitable reselling business in as little as seven days.
Rob sounds strained. Like a woman pushing out a baby. Or a pill popper trying to get unconstipated. Like his words are trapped by a kink in the hose so he talks way harder than normal to force them through.
Seriously, why's he doing that? Is that his "sales" voice?
Rob doesn't answer.
You can make five or six figures doing this from anywhere in the world, he continues.
He and Melissa have 25 years experience doing this. They still buy, sell, and ship items out every week. Flipping is their number one source of income for their family of five. They've taught this to more than 1,000 students who are now doing it as a side or full time hustle.
So you just shut your mouth if you think this doesn't work, Rob basically says.
But before this he was no different than you. He would battle traffic, disappear into a cubicle for 8-10 hours, battle more traffic, crash into the couch and watch TV till he passed out. Wake up and repeat five days a week.
Then in 2016 his boss called him into the office and told him they were making some budget cuts and had to drop his insurance.
Great. Melissa was pregnant with their third child. Her due date was right around the time the insurance was set to expire. Luckily, they had a healthy baby boy right before the cutoff. Dodged an expensive bullet there.
But they still needed insurance. Rob thought about all the flips he'd done over the years. His little hobby had paid for quite a bit of stuff. Like when their car broke down or they took that trip to Europe. Amazing how a vintage Gameboy or an old treadmill or a Schwinn Airdyne could be picked up for practically nothing, wiped down, and flipped for real money.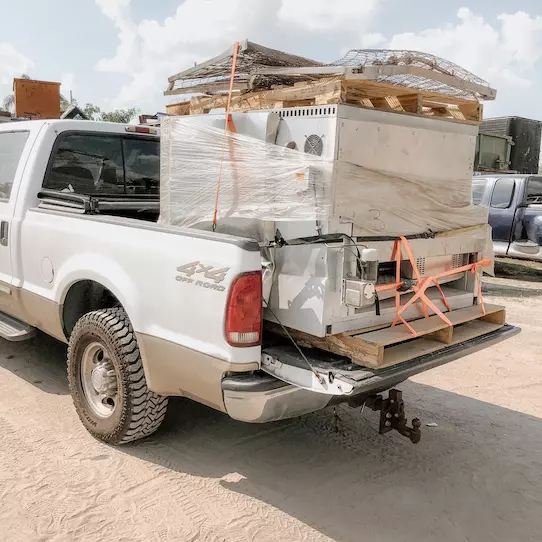 How to know if this is for you?
You love flea markets, thrift stores, yard sales, and resale shops, or you're addicted to scrolling through resale apps on your phone.
You get a natural high hunting for bargains.
You don't want some tight-fisted boss telling you when to clock in and out.
You're self-driven. You work better for yourself than someone else.
You're sick and tired of being held down by a glass ceiling. You want an opportunity to make more.
Did I just describe you? Awwwsum, Rob says, sounding like Billy Mays just puked up Tony Little.
Then Flipper University has your name on it. Choose from the Pro Flipper Package for $497 or the Pro Flipper Plus Package, which has some extra goodies like a Furniture Shipping Workshop and Freight Shipment Walkthrough, for $897.
Here's where I'm at.
I'm picturing truck beds and pallets and cobwebs and dust and haggling and lifting and sweating and storing and listing and more haggling and handing off or sending or shipping… and… what'd I miss?
So you go 'head. If you're up for all that and you can stand listening to Rob and whatever he's doing with his voice, no question you can make money as a flea market flipper.
But I'm not and I can't.
I need AC and comfort and cleanliness and simplicity and speed and the money has to come to me and it's gotta be scalable, and that's what I've got with SEO. So I'll remain a model citizen… of this exact spot.