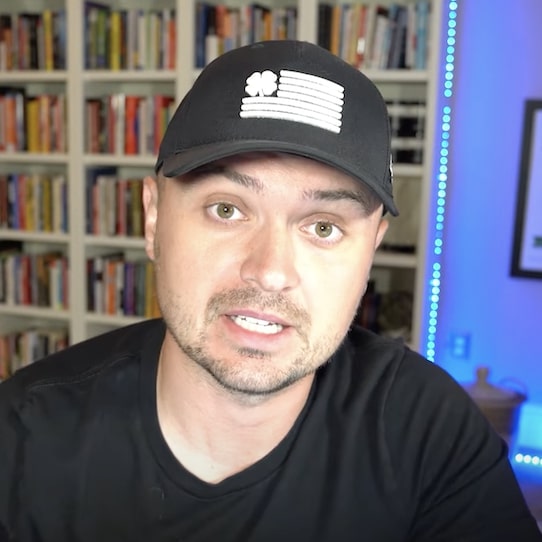 Peter Pru's been seeing a lot of Facebook ads for an ecom company called QB54. And there's not much to 'em. They're super simple. Yet, super powerful. Wanna see for yourself? Just go to Facebook's Ad Library and do a search, in the United States, for all ads, for QB54. They should pop right up. "But they have so many good ads here," Peter says. "I'm gonna play one of their video ads here. So you can see, basically, it's like a yard game, a tailgating game."
NEXT: Compare This To What Peter Pru Sells
"With like a football and a goal post," Peter continues, trying to quickly explain what the QB54 product's all about. "People are playing it at the beach, there's kids playing it. Why's this so good? Number one, it's showing that anybody can do this, right? There's men, women, kids, they're playing it at different places, it doesn't just have to be at a tailgate. And number two, why's this amazing? Because it's all user-generated content. None of these ads did they actually make, right?"
"Literally, they just ask their customers to send them videos of their product that they're using, right? And then they just create ads from it and just share that. They made it so so easy to create ads. So think about how we can do that in our own ecom businesses as well. How are our clients and customers using our products? Can we somehow use those images and those videos in our advertising? Because that is the best form of marketing, guys. Rather than us just saying, 'Buy from us, buy from us!'"
In terms of their actual website, PlayQB54.com, it's decent, Peter says. Your eyes immediately go to the price, which is highlighted in yellow. Of course, it's "discounted." Normally sells for $229.99, but it's "on sale" right now for $119.99. You can also opt to pay in four monthly installments of $29.99. There's a 30 day money back guarantee, fast shipping, and plenty of pictures to show what all you get, right? Also, they've got a little popup in the lower left corner, showing ya who just bought, which is nice.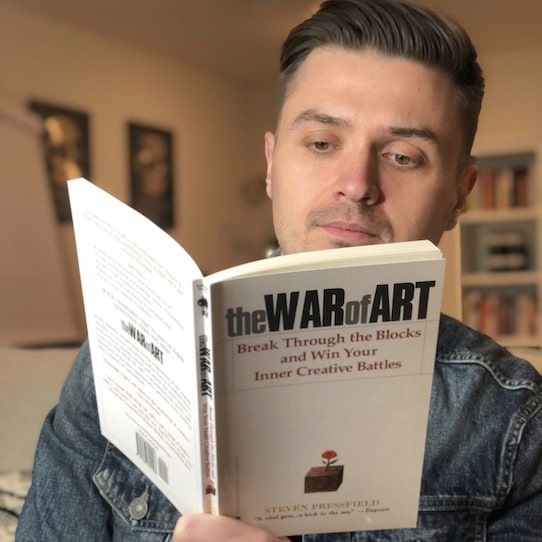 "They don't even have a review section though," Peter laughs, "since, I guess, if you watched their ads, you probably already saw people enjoying the game. But, all in all, a pretty simple page if you ask me. Really clean, gets to the point. They really, what I like about this company, they just really let their ads sell it. It's as simple as that. When you click Add to Cart, you're taken to a Shopify checkout page. There's no pre-purchase upsells. After you buy, though, there's a Scoring Kit and Football Bundle you can add to your order for $29.36."
If you decline that first upsell, you get offered a second upsell: 1 Pair of Referee Flags for $14.99. Both of those are obviously gonna increase the average order value, but Peter doesn't think either one of 'em would have a very high take rate because they were pretty sloppily done. Like, it wasn't even clear why you'd want either of those add-ons. The QB54 team could add some pictures and body copy to explain that better, and hey, who knows, maybe that leads to an extra $5- to $10 per order, on average.
"All right guys, that's it for today's Ecom Vault," Peter says. "There are no additional upsells that I found. It just goes to the thank-you page of the actual product, which is absolutely fantastic. I'm very excited to get this product and use it. It's gonna be really really fun. But, more importantly, I'll have my team at Ecommerce Empire Builders clone this funnel, turn it into a template, and make it available to you inside of Store Funnels." Follower Peter Pru on YouTube for more Shopify case studies.
TRENDING: Get Paid To Rank Sites In Google