Rachel Guo has made more than $1 million in the last 11 months. All with one funnel, one coaching offer, and one source of traffic: LinkedIn organic. Which is why her profit margin was 90%. Put that in your peace pipe and smoke it, Amazon FBA. Rachel's business is also easy to run. She oversees it all in about 30-minutes a day. After doing it for the last five years, she's built a repeatable template nearly anyone can follow. Read on for my review.
Rachel believes you can get to $50k per month with your own coaching business by following her proven process. And you can do it in 90 days or less. Using 100% free traffic from LinkedIn, which is the premiere platform if you're a B2B consultant or professional coach. The first reason for that is lead quality. Did you know that the average LinkedIn user makes double what the average Facebook user makes? Not to mention the targeting's better: more of your dream clients are on LinkedIn than elsewhere.
So how'll you get clients on LinkedIn? Two ways, says Rachel. Through cold outreach and posting content. The biggest mistake most people make is they only do one or the other. Which is like trying to transform your body just with workouts and totally ignoring diet, right? There's a synergy you're missing out on if you don't do them both together. And that right there could be the difference between a $60k month and a $6k month, Rachel explains. Because not everybody's ready to buy right now.
Cold outreach is great for the, let's say, 15% of "in-market" leads, who have a pressing problem they want solved today. But what about the other 85%? Sure, they might be interested, but they're a long way from whipping out their credit card and paying you thousands of dollars. So they need nurtured—they need to see awesome content from you, over time, that pulls 'em closer and closer to booking a call, right? Pretty straightforward, Rach, what else ya got for us?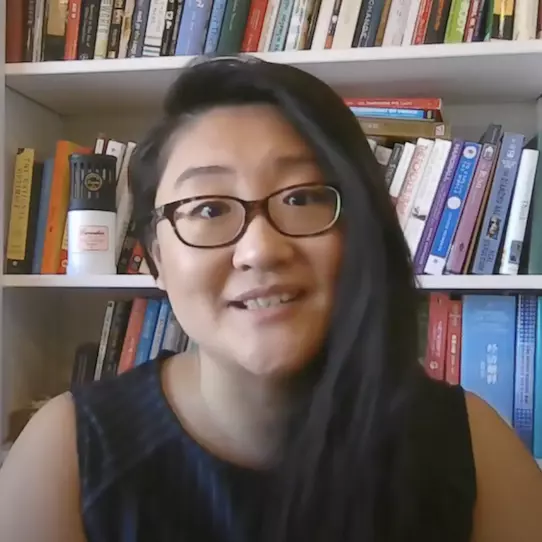 To make the math work, you need to overcome LinkedIn limiting you to 100 new invites per month. To do that, you need to get creative. LinkedIn's Open Inmail, for example, lets you send out 800 direct messages per month without being connected to any of those people. Next, Rachel's got a Gmail Importer strategy, where you can basically send LinkedIn invites to 3,000 of your dream clients per month after you scrape their emails. Last, there's straight up cold email outreach, which can scale to 100 emails per day per domain you own.
And yet, Rachel can show you how to make these messages specific, value-driven, and personalized. That way, you don't sacrifice quality for quantity. And with both intact, Rachel sees no reason you can't get 20+ calls a week, which, at a 20% closing rate, means four new clients paying for your coaching program each and every week. Even if you only charged $3,500, that's $56,000 a month. And if you're doing those calls yourself, you hardly have any expenses, so almost all of that goes to you. And you can scale from there.
Then you sprinkle in your LinkedIn content and more and more of those cold leads are gonna start getting warmed up, in the background, while you're closing the hottest ones. Rachel's clearly a paint-by-numbers kinda chick. No theory, no rah-rah, just this is how we're gonna get you to your goal. But what about picking your niche, positioning yourself, standing out, ironing out your offer and price, what you should be writing in these emails and outreaches and in your organic content? Book a call to find out. No mention of what Speciality Coaching Academy costs.