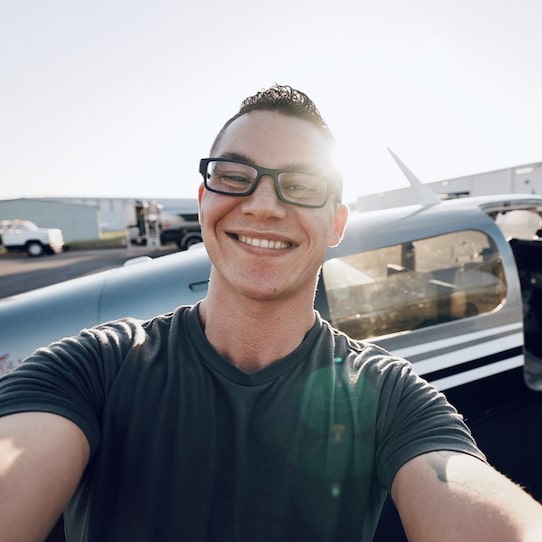 Dan Henry has the most recession-proof way to earn money from home. And you don't even need a product to sell. It's true, if you've got a mouth and an internet connection, 4- to 5-figure commissions are right around the corner. "If you're a driven, self-motivated person that is being sucked dry by the 9-to-5," Dan says, "then CloseDeals.com is for you. But if you don't wanna talk to people on the phone or you have a limiting belief about money, then it's not for you."
NEXT: Compare This To Remote Closing
"But if you're worried about the recession," Dan continues, "then this is super perfect for you. Because this is a recession-proof way to make 6-figures or more from home, without having to own a business, create your own product, or deal with the stress of managing employees. I'm qualified to talk on this because my other company, GetClients.com, has done over $30 million in sales. We sold things like info products, coaching and consulting, masterminds, events and retreats, all kinds of stuff."
Dan has since retired from that business because he wants to spend more time traveling, spending time with his son, and enjoying the fruits of his labor. But this dream life all began way back in the day when Dan's grandpa gave him some sage advice. He said, "Son, if you know how to sell, you are never gonna be broke. It doesn't matter what the economy's doing, transactions happen every single day. And in order for that to happen, somebody needs to convince someone to buy, right?"
So yeah, sales will never ever go away. And if you're gonna sell something, it might as well be big ticket so you can get a big ol' commission, huh? Well it just so happens Dan and his guru buddies have all these pricey programs that can cost anywhere from $5,000 to $100,000+, and they need someone like you to hop on the phone with their prospects and close 'em. It's a massive opportunity, with more and more course creators and coaches coming into the space on a daily basis.
Dan, himself, has a private Facebook group called Digital Millionaire Coaching. It has something like 1,200 members, all of which have been trained to launch their own high ticket programs. He recently polled the group to see how many of 'em needed a good closer. Twenty people replied saying yes, they were definitely interested. Dan also has a Wall Street Journal bestselling book, Digital Millionaire Secrets, that's been read by tens of thousands of people; surely some of them need an inbound closer as well.
"Now this is not slimy, high pressure sales or cold calling," Dan wants you to know. "These are people who've booked a call to speak to you about a product they already want to buy. All you really have to do is not screw it up. You're just getting them over the finish line. Remember, these high ticket entrepreneurs, they're busy building the business, doing the events, speaking, delivering the product. They don't have time to take sales calls all day. And that's why they need you. And our calendars are full of potential deals."
So you just need to know how to close, and you need a good guru or two to sell for, right? Dan Henry can help you with both. Actually, his Close Deals cofounder, Phil, is the one who's gonna be training you, certifying you, and then placing you with a high ticket entrepreneur within their network. Guaranteed, as long as you get your "diploma" with CloseDeals.com. Book a call to learn more and see what it costs to enroll. I like it, I like Dan, but not quite as much as I like what we're doing. See below.
TRENDING: How To Make Money Come To You