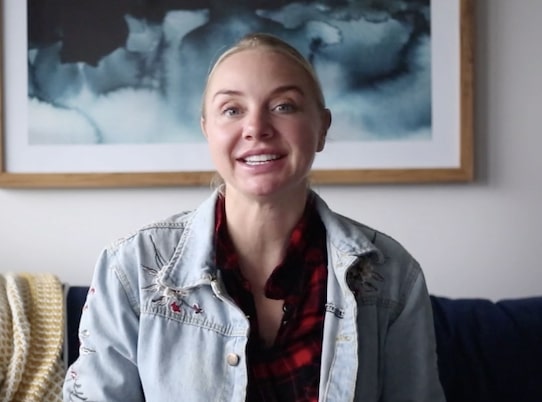 Cat Howell is the founder of The Academy, a growth system for digital marketing agencies. It can help you scale without burnout or extra expenses. Back in 2015 Cat set off as a freelancer. She wanted to create a business for herself that would provide time, creative, and financial freedom. Fast forward to today. She has built an online empire that is mostly hands-off. She spends her days looking at new opportunities and projects. Her lifestyle is one she used to only dream about. Read on for my review.
NEXT: More Fun Facts About This Digital Business
Cat says, "I have seen through the years this type of success in this industry happen over and over again. And I've been blessed to work with over thousands of freelancers and agencies since then, helping them to implement the same systems and processes that I did inside of my agency. I've watched freelancers go from five dollars in their bank accounts to turning six figures in a very short amount of time."
"I've seen agency owners go from burnt out and stuck wearing all the hats in their business," she continues, "to finally being able to scale a team successfully and now having offices in multiple countries. Whatever success means to you, if you can think it, then it's possible. But you're gonna need some key foundations in place before you can make a real go at it in this industry." So what exactly are those things?
First, you need a consistent way to get new clients. Not just any clients though; high quality clients that align with your values and pay you what you're worth. To pull this off, you'll need to nail down your niche and become a pro at positioning. Second, you need the right processes in place. Without them, you'll never be able to delegate critical tasks to other team members. Or if you try to, they won't be as efficient or effective as you are.
Third, you need support, mentors, community. Other experts to bounce ideas off of, troubleshoot, share wins and losses with, and so on. You get all that and more inside The Academy. Andy Seeley joined The Academy when he was dead broke. Now he runs a large seven figure agency. Cat brought him on board to teach client acquisition for Academy members. Then there's Karen. She joined, blew up her digital marketing agency. She now trains on automated lead generation systems.
There's Anna who helps Academy members realign with themselves. And if you have any issues or questions or obstacles that you're facing, she'll guide you through it. Mindset is so critical. "But probably the biggest reason that you would invest in The Academy or join this community," Cat says, "is because of the community and the contacts and the networks that you're going to make on the back of this. It'll completely pivot and change your financial trajectory."
"And that is almost an understatement in and of itself," Cat continues. "The people you are gonna connect with are world class. All of this inside of The Academy. So if you're ready to make some big changes inside of your business this year, if you are done wearing all the hats, if you are done with revenue yo-yo cycles, if you are done with burnout, then make sure that you make this investment in yourself, and talk to us today to see if it's a good fit." Cat did not say how much The Academy costs. Book a call to find out.
ALTERNATIVE: The Steps To Profit From Small Websites