Payton Welch, in a recent YouTube ad for Inbound Closer, begins by saying: "Look, you've got a bunch of douchebags in Lambos telling you it's easy to start an online business. But actually it's not. Those guys are actually full of you know what. It's not hard to rent a Lambo." Okay, awesome pattern interrupt. He's got my attention. Now what? Let's cruise through this ad together and see what it's all about, shall we? Scroll down for my no-nonsense Inbound Closer review.
NEXT: Every Detail About Renting Little Websites
"Now let me ask you this," Payton continues, "if all these internet gurus are lying to you about their cars, what else do you think they might be hiding from you? I'll tell you. It doesn't matter whether it's dropshipping, affiliate marketing, online courses, starting an agency, consulting, MLM, freelancing, or anything else you've heard about online. No matter how you cut it, all that stuff is hard." You'll have to hustle and grind for at least two years to see even a smidgen of success with those business models.
Why? Because the learning curve is so steep. And there are countless new skills you'll have to acquire. So it's not your fault if you haven't had your big breakthrough yet, he explains. Today's your lucky day though. Payton's about to show you how one thousand six hundred and twenty-one of his students have replaced their nine-to-five income in just twenty-one days. It involves learning one high-demand skill that puts you dead-center in a booming, thriving, one hundred and twenty-nine billion dollar industry.
One that's full of wealthy business owners who are eager to stuff your pockets with commission checks of nine hundred and eighty dollars or more. Even better, all you need is a phone and a six page PDF. Of course, Payton's talking about becoming a high ticket closer. Basically, you do sales calls for people like Payton who sell courses, coaching, seminars, services, or masterminds for thousands of dollars. Every time you sign someone up, you get a big fat commission. Most of what he says about the opportunity is true.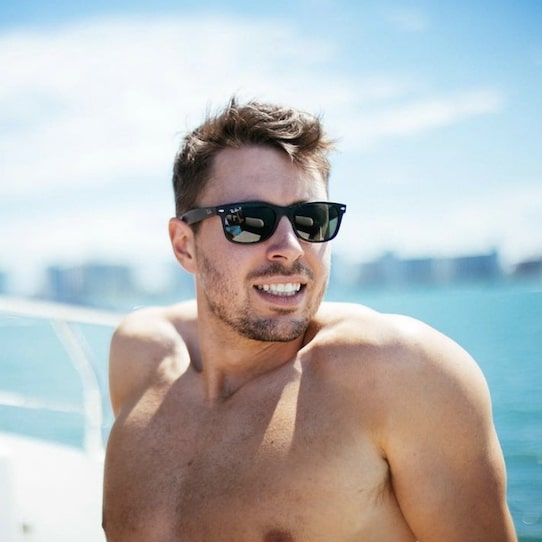 It is in high demand. You can make decent chunks of money. It can happen fast. And you do get to sidestep all the stress and struggle that comes with starting your own online business. But like any good marketer, Payton probably makes it sound a little bit easier than it actually is. The picture he paints is what I would consider a best case scenario. For example, in Payton's pitch, he says you'll close forty percent of calls. I'd say it'd be more like fifteen. He says you can take calls whenever you want. But that's up to whoever you're selling for.
He says the typical price point for one of these high dollar programs is ninety-eight hundred. But I'd say it's closer to three grand. Also, he doesn't factor in no-shows, refunds, chargebacks, pay plan buyers bailing on their rebills, or slow days where there's just no leads coming in. So, in reality, it might look a lot different. You may not easily hit thirty K a month working very part-time hours, as Payton implies. On the other hand, I can't say it's not possible. If you get in with the right expert with the right offer, it could definitely happen.
Payton and his more behind-the-scenes brother, Taylor Welch, from Traffic and Funnels, sell their Inbound Closer Accelerator course for a one-time fee of ninety-seven dollars. They do offer a lifetime, one hundred percent money-back guarantee. You will likely be presented with some upsells after you buy. I have no issue with what they're selling. I'd like to see them walk you through more of a worst case scenario, just so you don't get the wrong idea. But overall, a legit opportunity, inexpensive, and risk-free. What's not to like?
TRENDING: How We Create Residual Income Online