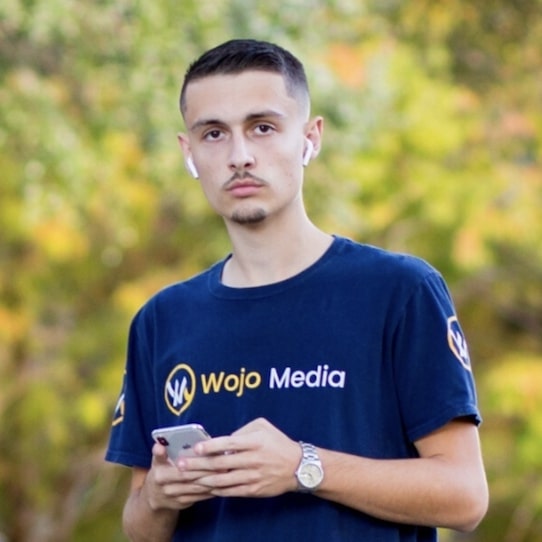 Jason Wojo went from college dropout to running a seven figure social media marketing agency by the time he was twenty-four. His net worth is three million dollars at the time of writing this. He's been featured in Entrepreneur, made some 30 Under 30 list, drives cool cars (like a McLaren 570s), and wants to run your ads. Should you let him? And how much will it cost? And is this guy even legit? Scroll down and keep reading for my Jason Runs Ads review.
NEXT: Why I'll Never Have To Run Ads
After quitting culinary school, Jason moved back in with his parents. He was partying, drinking, smoking, doing all this rebellious stuff. No self awareness, no clue what he wanted to do with his life. He worked odd jobs, flipped Pokémon cards, then one day he sees a Tai Lopez YouTube ad for his SMMA course. Bought it, went through it, took action. Started doing social media for local businesses like restaurants, barber shops, painting companies, a home remodeling business, you name it.
But he was only making like a couple grand a month from all the clients combined. "I essentially was fulfilling these services for all these businesses," Jason says, "I was working as an assistant at a financial firm on the side, I was doing website development, LinkedIn, video ads, stuff like that. I kept learning more and more about digital marketing. Coding, animations, everything. When I got let go from that job, though, that's when I realized I can't depend on other people to make a living."
"So I just decided that I was going to scale out this agency," he continues. "And I did so. For that next six to eight months, I focused primarily on Wojo Media, got it up to maybe like five or six grand a month, and then I moved outta my parents house and relocated to Orlando. After a few months of partying, I got serious again, started working fifteen hours a day, just building my following, building up the agency, stacking as much cash as I could."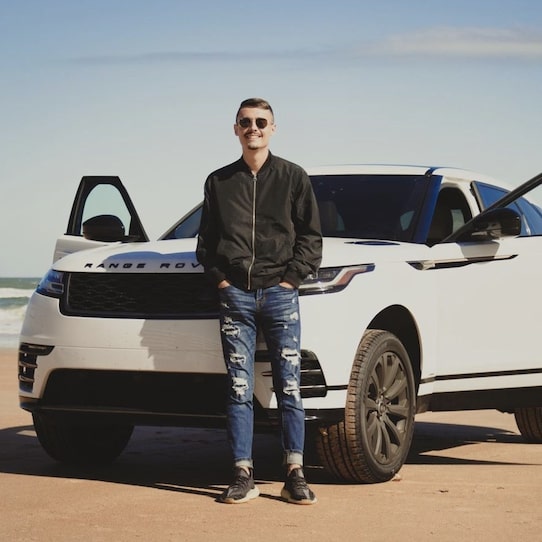 In mid-2020 was when he really started going hard on ads. Running all sorts of different paid campaigns to get leads for both himself and his clients, as well as promoting his 100 Ad Templates bundle. The latter he scaled with Facebook ads; and after a good run of not getting banned, he went from making ten to twenty K a month all the way to a six hundred K month. Shortly thereafter, of course, Facebook slapped him and he had to figure out a plan B.
So he tested and tweaked his way to a smarter, safer funnel, that could turn cold prospects into high-ticket phone appointments in a matter of days. Pretty soon he had all the calls he could handle, and so he hired three sales guys to take over. This was a pivotal moment, where he went from solopreneur to team builder slash leader. All the while, he was buying courses, joining masterminds, learning, improving, networking, just always growing.
Fast forward to present day. Wojo Media now services over a hundred and fifteen clients, spending a couple mill a month on ads for them; Jason himself spends about a hundred and twenty grand a month to fill his own pipeline; they book as many as forty-five appointments a day; seven sales reps; and yeah, everything's firing on all cylinders now. Jason Runs Ads is a done-for-you offer where they'll run your Facebook ads, Instagram ads, Google, TikTok, Snapchat, native ads, build out your funnel, the whole nine. Book a call to discuss pricing.
TRENDING: Imagine A Business With Zero Ad Spend