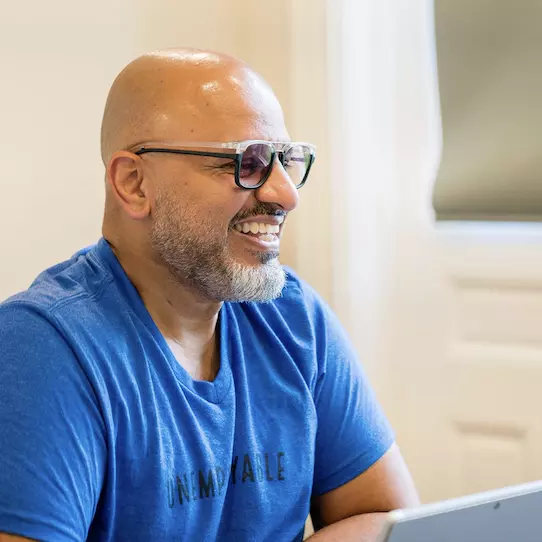 Navid Moosa helps real estate agents double their income and freedom using his Agenteur Method.
Those glasses are a whole mood by the way.
Anyways.
Agenteur combines the words agent and entrepreneur, Navid says.
Because the average agent's only doing 2-10 transactions a year. And something like 87% of 'em quit within 24 months.
Say you stick it out. You sell a $150,000 home. Make 3%. That's only $4,500.
You can't survive on a handful of $4,500 checks a year.
Well you can but you're not exactly setting the world on fire.
With the Agenteur Method, say you do one flip a year and pocket $35k. This means you could sell half as many homes and double your profit.
Navid is hard to understand. He kinda mushes his words together.
I think he said he's sold over $1 billion worth of residential and commercial real estate. Owns 300+ doors, a campground, some sorta trucking biz, and a property management company.
Jesus. Save some for the rest of us, big guy.
How do we make that Navid money?
You need discipline, he says. That's your driver since motivation comes and goes.
So what time are you waking up? What's your schedule? What's on your to-do list?
Are you sticking to it or getting distracted by texts and emails and "quick scrolls" through social media that turn into hourlong rabbit holes?
You have to learn to delay gratification, Navid adds. And don't worry, it'll come. To the tune of $60-, $70,000 when you do that next flip.
Just don't go blow it on a new BMW M4 coupe.
Not yet.
The Agenteur Method is about putting it all together:
Mindset
Habits
Hard work
Consistency
Communication
Resourcefulness
Selling homes
Investing in homes
Reinvesting the profits
When you do it right, you can expect financial, time and location freedom.
Now you can stop and smell the roses.
You wanna travel? Pack that suitcase, papi. Don't forget the sunscreen.
You wanna wake up at 10? Wake up at 10.
You wanna make $200 grand? Welcome to the tax bracket, mami.
Now you wanna buy that car? Go for it, Navid says. You've earned it.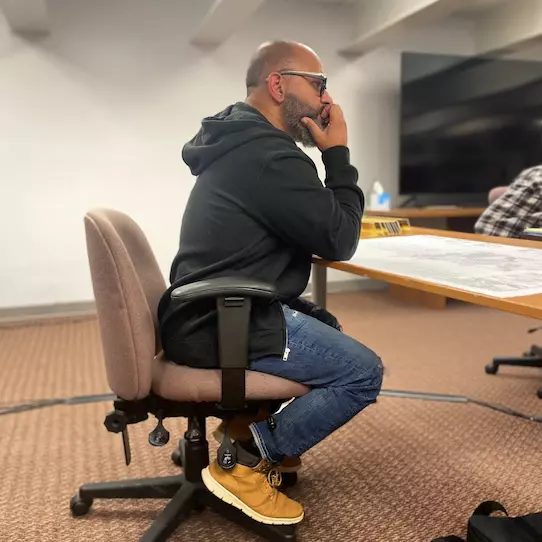 Stefanie Kebede took Navid's Agenteur course and got her first deal within 30 days. A little over $60k in profit.
She's an agent, no different than you. No silver spoon, no secret sauce, she's just got that dawg in her.
That and the mind shift she got from Navid's training.
And no, you haven't missed the boat.
There's always gonna be competition. Market's up, market's down. Interest rates are what they are. Who cares?
It matters not. The top realtors are still crushing it, and you can join 'em.
Case in point:
Jose Rivera, another guy who took the course.
He had tragically lost his wife to cancer. Mid-40s, raising 3 kids all by himself, driving a truck to pay the bills, right? Wanted to get into real estate instead.
Enrolls, busts his ass, ends up replacing his trucking income in less than a year.
What a G.
Navid doesn't say how much his program costs. Wants you to apply and book a call to find out.
He's passionate about building a community of all stars.
Not just lining his pockets but paying it forward.
He's a man of God.
Good dude, for sure.
But to be perfectly candid, his pitch didn't exactly blow my socks off.
And real estate just seems so sluggish, so old school.
Whereas the internet lets you pop open your laptop, type words and make money.
Who in their right mind would choose the former? Unless you don't realize how doable the latter is.
Tap below, I'll show you – after I vent quick.