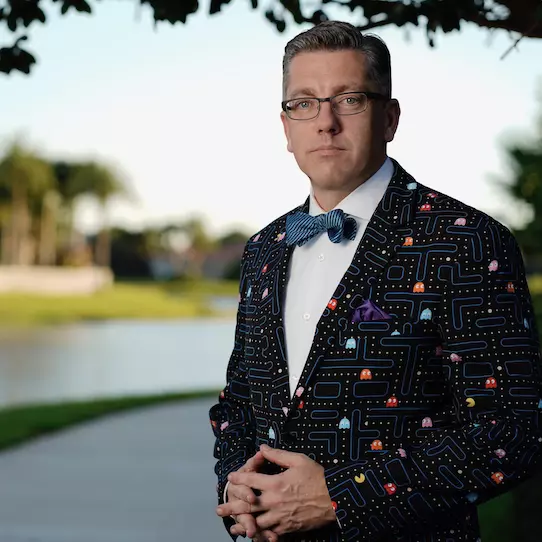 Bowties are practically begging to be worn by this guy, Paul "The Internet Marketing Nerd" Getter. He helps coaches, consultants, authors, speakers, and entrepreneurs build powerful personal brands. Pac-Man blazer sold separately. Don't worry, once you level up your personal brand, you'll be able to afford as many of 'em as you want. More good news: Paul's techniques begin kicking in within a few weeks, not months or years. Don't miss my review below.
"I've been blessed and had the pleasure of working with amazing individuals," Paul says. "People like Bob Proctor, Les Brown, Tai Lopez, Grant Cardone, A-list celebrities, and Fortune 500 companies. I remember when my friend Joel Marion first came to me. He was a successful entrepreneur offline, doing amazing things, but he was trying to make that transition from offline to online. He realized he needed to invest in his personal brand. Within a short time, we took him from zero to over 1 million followers."
"Eyeballs and attention was on him," Paul continues. "He was able to leverage that attention into a bestselling book, a number one podcast in the nation, and accelerate the growth of his business, speaking engagements, and more. Hey, if he can do it, you can too. And you know what, just a couple years ago, I had no following online. Had a small agency. But nobody really knew who I was. Then I realized it was time for me to get out there, to start investing in my own personal brand."
The result? More than 2 million followers; Paul's agency erupted like a volcano, and now brings in multiple seven figures a year; he flys private to speak on stages all over the world; and he's really great at being humble. None of it would've happened, though, if he didn't decide to become a big deal on the internet. Once he did, and got the guidance he needed, it was full throttle like a NASCAR driver at the Daytona 500. Buh-bye obscurity, hello prominence, you sure pay well.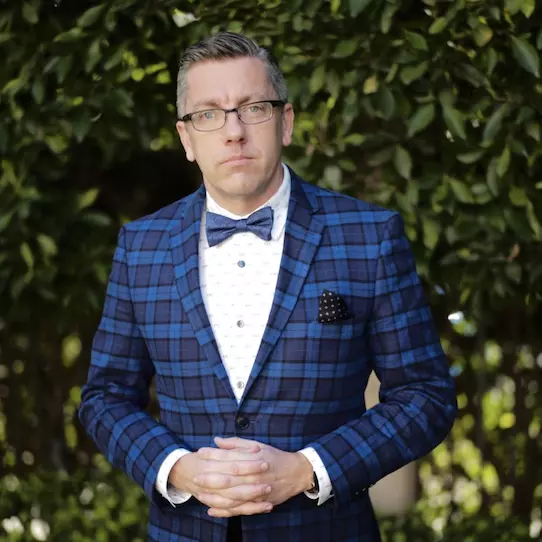 Over the past coupla years, Paul's perfected his formula for growing personal brands and turning followers into buyers using simple offers that convert like crazy. "Look," he explains, "when I say I cracked the code, I'm not just saying that I randomly figured it out; it was an accident. But I have done this not only with myself but over 20 individuals—we've helped them grow their following to over 1 million followers. And through that, they've generated millions, even tens of millions of dollars."
"When you start to build your personal brand the way that I'm gonna show you how to do it," Paul continues, "amazing things will begin to happen to you. You will generate more revenue for your business. You'll start to attract joint opportunities with top people in your industry. Literally, people will pay you to promote their products and services. You'll get high-paid speaking gigs. Potentially raise millions in capital for investment opportunities." Sounds as sweet as a symphony, but not everyone's cut out for this, are they?
What if you don't wanna be the center of attention? Or you're really awkward on video? And you wouldn't have a clue how to edit videos? And you're not really in a position to hire someone else to do it? Paul says it's all in your head. Anybody can do this. Just take out your phone, snap some selfies, record some clips, and follow his blueprint. That's what his Rockstar To Revenue Coaching Program is for. Book a call to find out what it costs. Not that it would matter for me. I'd rather eat a box of hair than listen to this Nerd talk for a minute longer. Super off-putting.