Nick Ponte helps normal everyday people take advantage of the biggest opportunity to make money online right now: which is launching your own marketing agency. One that'll pay you at least eight grand a month. And you'll only spend twenty percent of your time working in the business. And you won't have to build a website or figure out paid ads or stress about getting your clients good results. It's all possible with Nick's Remote Millionaires program. Scroll down for my review.
NEXT: More On This Anti-Agency Business Model
Nick's team will give you the exact agency framework you need to follow step-by-step. They'll also send you five hundred hot leads a month that you can convert into paying clients. Then they'll show ya how to find world-class experts to do all the fulfillment for you. Basically, you're a middleman. You keep the lion's share of the profits while still enjoying the freedom and flexibility you desire. You'll get SOPs, a directory of experts, and, again, five hundred inbound leads; everything you need.
Nick and his business partner, Tom Gaddis, have built their own agency up to where it routinely brings in twenty-four to forty K a month, using this exact system. They've already worked with thousands of students, helping them to follow in their footsteps. "So, first and foremost, this is real," Nick says. "It's working for us and countless other people. You can live the life you've always dreamt of by following this simple automated agency model as well."
The two biggest mistakes aspiring agency owners make is they become slaves to their business and they don't keep clients happy. Remote Millionaires is the solution. Step one is to find clients who need your services. Think high demand local businesses, such as roofers or HVAC companies, in smaller cities where there's less competition. Look at their online presence. Do they need a new website? Help with their social media? Maybe some paid ads? More reviews? All the above?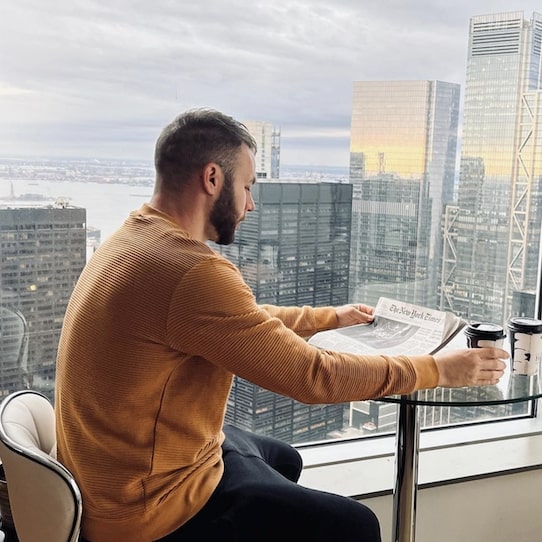 Reach out to them and offer to fix whatever issues you find. When someone agrees to pay you, go find experts who can deliver on those services. Next, build out standard operating procedures to systematize and streamline your agency. Don't worry, Nick and Tom have already done this part for you. Now hire employees to run the day-to-day while you put on your CEO hat. Your job is to oversee everything, not be stuck doing the grunt work. Finally, use software to bring in leads on demand.
"By following this exact structure, you're able to build an agency model where you are the middleman in the entire operation," Nick adds. "All you need to do is simply find the clients, collect your monthly fee, then contact one of the experts you know who is happy to do the work for you, and pay them about thirty percent of the fee. Then we simply sit back and profit the difference every single month without ever doing any of the heavy lifting. You become the business owner rather than the daily business operator."
If you made this your sole focus, Nick sees no reason you couldn't scale to multiple six or even seven figures a year. If you want the Remote Millionaires team to hook you up with their SOPs, software, rolodex of experts, and five hundred hot prospects each and every month? And you'd like their support and guidance along the way? Go ahead and book a call to learn more, and get your Virtual Fortune Roadmap today. Nick doesn't say what it costs to work with them, but I'm guessing it's not cheap.
TRENDING: How To Invest In Internet Real Estate