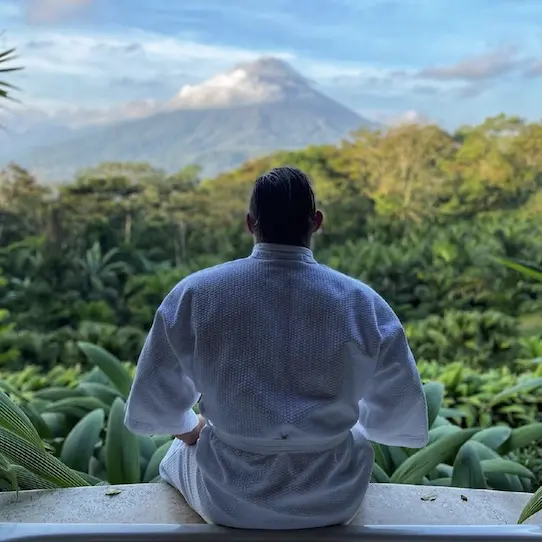 Yet another ecom automation company, Ryze Automation, says you could be the proud owner of a new Amazon FBA store that earns you 30% on your money each and every month. Better than what stocks and crypto and real estate are doing right now, huh? And yes, it's working just as well for their 100+ clients during this recession that we're in than it did back when gas and groceries didn't cost a kidney and your first born. Read on for my review.
NEXT: Compare This To Done-For-You Amazon Stores
Ryze Automation is based out of Dallas, Texas. They're a month-to-month performance-based company. "We like to earn your business and have skin in the game with you," says their director of sales, who looks a lot like Lance Bass (God I miss boy bands). "Our success really is based on your success. We are partners together with you in this. Here's how it works. So we have relationships with U.S. suppliers where we're purchasing small batches of brand name products—inventory that can sell within 30 days."
"From there," he continues, "we send it to an Amazon warehouse. And then Amazon fulfills, sends it to the customer, and handles the rest. So say we get a car detailing vacuum hose for $29 from our supplier. We list it on Amazon for you for $49. There's a nice hefty profit margin there. Twenty bucks, right? And we're not running any ads. We're using preexisting listings of the brand name product. There's other sellers of the same product, but Amazon does a round-robin between all the sellers and uses their inventory."
"The amazing thing about Amazon, is again, no advertising. We're using current listings that have thousands of reviews, the products are getting thousands of sales as it is. We're purchasing them for you, sending them to Amazon to fulfill, and Amazon sending them directly to customers every time an order comes in. That's why Amazon is the best ecom platform to be selling on. We like to start small with our clients and build it up over a number of months. Just your standard brand name products."
Compared to the competition, Ryze believes they can have ya making more passive income, quicker, especially because you're not on the hook for these massive inventory orders. Say you give 'em access to $20,000 worth of monthly capital. That could be credit cards or cash. Ryze goes and orders small batches of, let's say, a handful of different brand name products. Profit margins vary between products, but their goal overall is 30%. So on that $20k, after all of Amazon's fees, you're looking at $6k, right?
Of course, there's a profit split, so that $6k's not all yours. Ryze takes their cut and you get the rest. The more you buy in for initially, the lower their cut. Packages start at $15k and go up quickly from there. Once everything's up and running, you can kinda set the cruise and coast and collect a check each month; or you can dump the profits back into the business, try to scale it as big as possible, and maybe exit the company for a nice little payday down the road. Your choice.
Do they offer a guarantee? They do. If you don't make that initial investment back within 12 months, they'll refund you the difference from the profit generated during that time. They take payment by wire transfer, bank transfer, and Zelle (whatever that is). This is one of the more believable Amazon automation pitches I've reviewed so far, but I still wouldn't wanna do it myself. Too risky with Amazon suspending accounts left and right and holding your money.
TRENDING: You Don't Need Amazon To Make Money