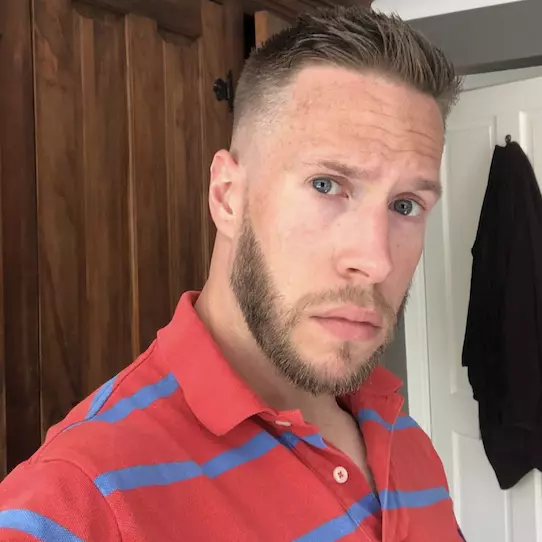 Mike Samuels is The Coffee Shop Copywriter. He's generated more than $170 million in sales for his clients over the years. That always cracks me up. As if he's seen all their books and knows every dollar that came through something he wrote, am I right?  
But we'll give him the benefit of the doubt. 
Before copywriting, Mike was a personal trainer at a gym. He was young (only 18 at the time), lacked social skills, and was quite the introvert, so as you can imagine, approaching strangers in a packed gym and asking them to spend money wasn't something he excelled at.
That led him to start his own mobile personal training business, which went a bit better. Eventually he realized that wasn't scalable and pivoted to online fitness training. That went better still. Then he was like, "Damn, I'm getting pretty good at persuading people. Maybe I should just go all in on copy."
That was about eight years ago. Mike's been dropping panties (er, opening wallets) with words ever since.
Copywriting isn't a term that should scare you off, Mike says. You don't need to be a gifted writer. You just need to connect with people. Simple words. Short sentences. A sixth grader should be able to understand what you're writing.
If you can text a friend, congrats, you're qualified to write copy.
Of course, if you wanna get really good at it, sure, wouldn't hurt to study the craft a little. The more empathy you can show your readers, the better. The more you can differentiate yourself/your clients, the better. The more clearly and comprehensively you can convey your sales argument, the better.
All things you can steadily improve on if you put in the work.
Biggest thing is, don't sit down and "try to write copy," Mike warns.
When you're too sales-y, it's off-putting. Lead with personality and core values instead. Get people to buy into you/your client. When you do that, you don't have to work as hard to sell them.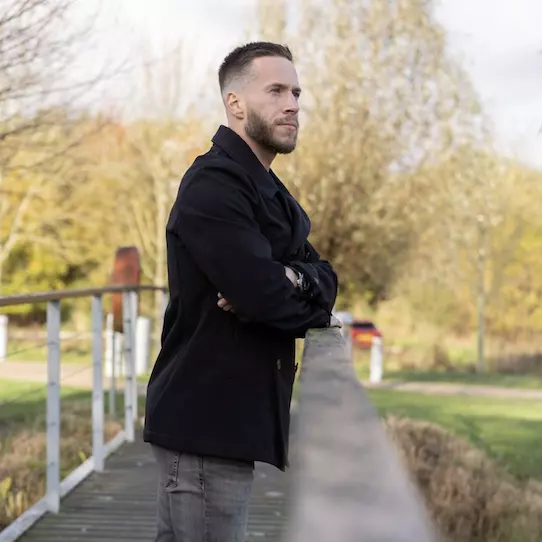 What's the number one mistake Mike has made in his copy career? In the early days, he'd take any work he could get. The result? Uninspired copy. Unappreciative clients. Low rates. Right?
So stand firm on your fees and if you see any red flags, hit the eject button on the project.
Mike's new rule of thumb? He'll only work with clients he'd happily go out and get a coffee or a beer with.
Any other advice? Yeah, Mike says. Prioritize freedom over money. Time freedom, location freedom, the freedom to go ahead and be picky about who you wanna work with.
Also, be reliable, be consistent. Lots of copywriters can produce dazzling content, but they're about as predictable as a plot twist. Will they show up to the Zoom call? Will they meet the deadline? Who knows. So be dependable. Clients will stick around longer and probably even send ya referrals. Weird how that works.
Gotta say, this guy won me over.
He's actually super humble.
He sells a course called The Freedom Kickstarter if you'd like to learn from him. Cost is $2,465.
What's he cover, specifically? How to find the right clients; get 'em to pay you; deliver 'em copy that they love; and then raise your rates as you get more confident.
The downside? It's just video training. You don't get added to a Facebook Group, there's no weekly Q&A calls, nothing like that.
If you want full-on coaching from Mike, FKS Pro is what you need. Pricing for that starts at $1,358 per month.