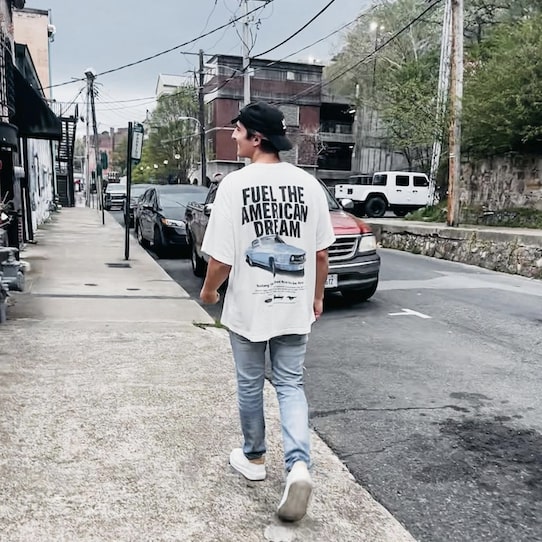 Sebastian Ghiorghiu plans on making $3 million dollars in the next three months. The guy's already made millions on the internet, he's had single months where's he netted $400k, but he's ready to make that next jump. Momentum is building, the timing is perfect. Here's how he thinks he'll pull it off. First and foremost, he's gonna double down on his personal brand, with YouTube being the main focus. The more eyes he gets on his videos, the greater the trickle-down effect.
NEXT: How To Actually Do This Yourself
He gets more Digital Wealth MB agency clients; makes more affiliate commissions; attracts more sponsors; earns more from ad revenue; and the list goes on and on. "YouTube has surpassed all my other sources of income," Sebastian says, "and it's pretty clear to me now that I need to put 100% of my attention into YouTube. So because of that, I've hired a lot of people. A year ago, I maybe had one or two people working alongside me. But now I have 10 to 15 that are constantly helping me."
"Anyways," he continues, "as more and more people discover who I am, all of those back-end sources of income are gonna just continue growing. So it wasn't that big of an epiphany when I discovered that I needed to put all my energy into YouTube, and have everything else outsourced. Ever since then, the video quality has been getting better, the videos have been getting more views, I repurpose the content to increase my following on both Instagram and TikTok as well. And we're just gonna keep going."
Sebastian has a free course, Discover TikTok Dropshipping, that he likes to funnel his subscribers to. The goal there is to get as many of 'em as he can to click on his affiliate link for Shopify and sign up so he can collect passive commissions. He also runs a Shopify Olympics Challenge thingie which serves the same purpose. Pretty smart. Currently, he's owed something like $1.8 million for referrals he's already sent (there's always a delay before you get paid out), so yeah, you could say it's working.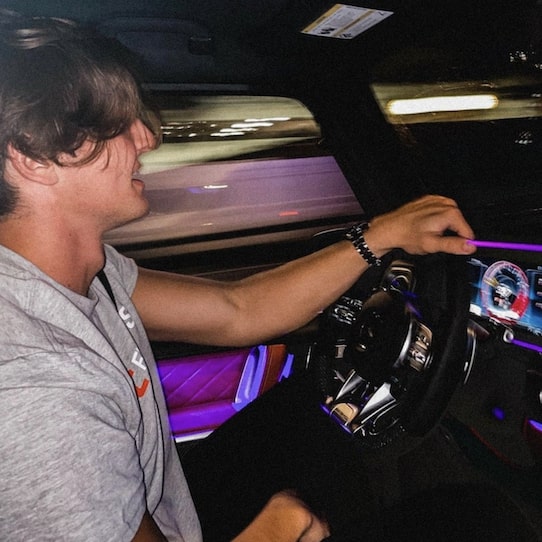 Here's how fast the money's coming in for him. Apparently, someone backed into his Audi R8, right? So while it's at the shop getting fixed, he goes out and buys a brand new Lamborghini Urus. (Yes, I know, he's in a G-Wagon above, but I think he was just renting that to try it out.) But jeez, here I am pushing a wobbly-wheeled Target cart out to my beat up Kia. I better go home and take a two-hour shame nap. While I'm doing that, Sebastian'll probably launch his next million dollar business.
Yep, that's basically step three of his master plan, he confirms. "I'm gonna build more businesses based around helping people to make money. I'll have all these different courses that I'll be able to direct people to who are watching my YouTube videos. Like, Hey, if you're doing dropshipping, this'll really help you. Just creating a bunch of new products to offer to all of the eyeballs that are gonna be on my content. I'll outsource people to run each of these businesses. Eventually I'll branch out into masculinity, health, finance, and so on."
Last but not least, step four, is to start investing in commercial real estate. Buying old warehouses and whatnot, and renovating them completely, increasing the value. But also just having those spaces to work out of as well so that they're tax write-offs. On the side, Sebastian will continue to dollar cost average his way into more and more crypto, positioning himself for exponential gains come the next bull run. Think he'll hit his goal of $3 milli in the next 90 days? I don't, but I think he'll get close.
TRENDING: A Proven Way To Increase Your Net Worth