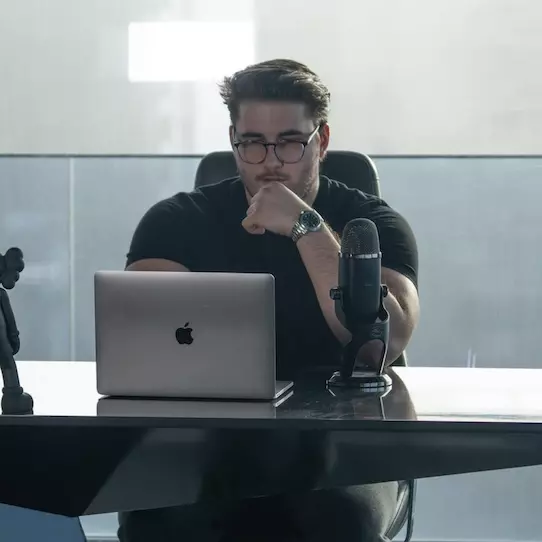 Ambro Di Pilato is the founder of The Stratton Sales Agency, which provides done-for-you high-ticket sales and has served people like Tom Bilyeu, Manny Khoshbin, Sam Primm, Tom Cruz, Jeff Sekinger, Khang Le, Thach Nguyen, Tatiana Londono, and more. His latest project, though, is ClosingSolutions.io, where he now provides mentoring for others who wanna make $20- to $40k a month doing high-dollar phone sales. Taking a page outta Cole Gordon's playbook, eh?
"I have some extremely unfortunate news to tell you," Ambro says. "And that is that you are running out of time. There is a war going on and I'm not talking about what's happening overseas. This war is not gonna be fought with guns and missiles, but rather a war between the haves and have nots. Now more than ever you need to make a disproportionate amount of wealth in a very short period of time. We have rampant inflation. We are on the brink of wars. We are in the midst of a recession."
"But here's the thing," he continues. "During a recession, money doesn't magically disappear into thin air. But rather, it changes hands from people who are more skilled, who know more, who are able to navigate the markets more effectively, and so it switches hands from the poor to the rich. And this gap is only gonna continue to expand itself as we progress as a society. Now, what I wanna propose to you is a way of formulating skills, formulating a way to make a very high income."
And that's through remote closing. Where you don't need to invent a product or create your own course. You don't need to build a marketing funnel. Or shake your tail feather on TikTok. Or become the next Graham Stephan on YouTube. Or spend a small fortune on Facebook ads. And you won't need to fulfill and serve and support customers. So you won't need a team and a headquarters that's strategically (and expensively) designed to highlight your eccentric personality like Sam Ovens. Nope.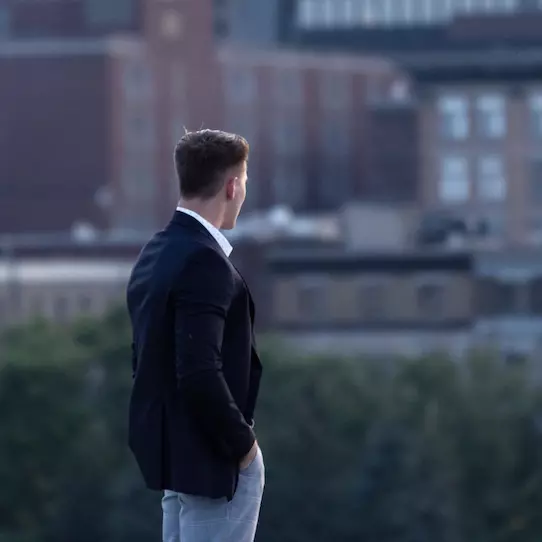 Just get on the phone, sell people into some guru's $10,000 coaching program, pocket your $1,500 commission, repeat. It's the fastest, least annoying way to make big bucks on the internet, Ambro claims. He's done it. His friends have done it. Everyone he trained to sell for him at The Stratton Agency did it. And now, thanks to Closing Solutions (.io), you can do it too. "If you want to make F U money," Ambro pitches, "if you want to provide for yourself and your family? If you want location freedom?"
"If you wanna step up and be that high value man or woman? We are going to teach you our exact internal process to make a 1% income. We're gonna teach you the skills that you need, the foundation of how to sell. We're gonna teach you how to go get placement in a company. And for those of you who are exceptionally great, we're gonna guarantee you placement. Not necessarily in our internal company, but with some of the clients that we've worked with. This is an opportunity."
"Not to show us how good you are, not to show us what you've accomplished. But rather, to show us that you're willing to be coachable, that you're willing to invest in yourself. That you're willing to go to the next level and learn the skill of sales and help clients scale and get a percentage of that income. If that sounds good, if you wanna learn how to get these jobs, then fill out an application and book a call with my team." No mention of cost, but we are talking about high-ticket sales here, so you can imagine it's probably pretty pricey.