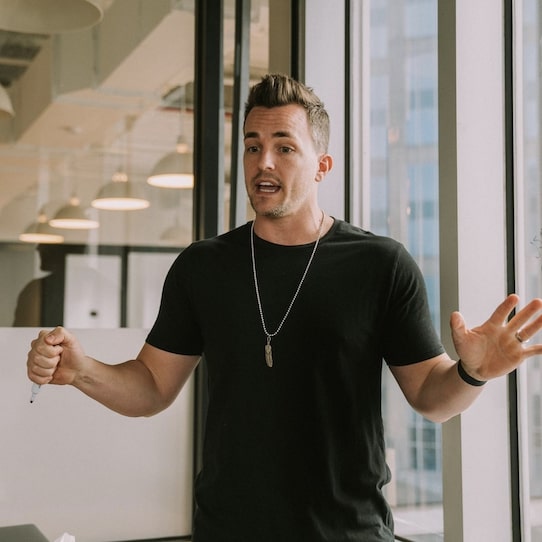 Travis Scott Stephenson has built and sold a company online; he's got a Two Comma Club award; he's had successful courses and coaching programs; and he's taken his fair share of Ls as well. Everything he's learned throughout the last 15 years of being a full-time internet marketer is taught inside his Wealthery Mastermind. But it's not just about making money. It's about being wealthy in every area of your life. Read on for my review.
NEXT: Now Compare This To Wealthery
"Look, I believe there's more to the internet marketing game than just making money," Travis says. "I believe that if you make a bunch of money but your health and your relationships suck, all that money means nothing. So, while everybody else is out for the pursuit of money, just blindly out pursuing dollar bills, I wanted to do it in a different way. I wanted to be more productive, to create freedom without having to sacrifice everything else. And to do that, you need to be efficient with your online biz."
"So I created something called the Wealthery Mastermind," Travis continues. "Now this is pretty exclusive, right. And in this mastermind, I do a live call with my group every single Wednesday. And the goal is to be productive and to teach them something that they didn't know that's gonna help them progress in a timely fashion. We also do something called a 30-Hour Challenge. Whether you're just starting or trying to go from $10k per month to $100k, the difference is 30 hours."
"I know that sounds crazy. You're going, 'That doesn't make any sense. I've spent way more than 30 hours online and I'm still nowhere. Or I'm not where I wanna be.' The difference is what I call directive learning. So you take 30 hours, learn something very specific, and now you have value to offer the market. And now, your 30 hours spent? You can exchange that for money by charging other people or getting their name and email address and then charging them something."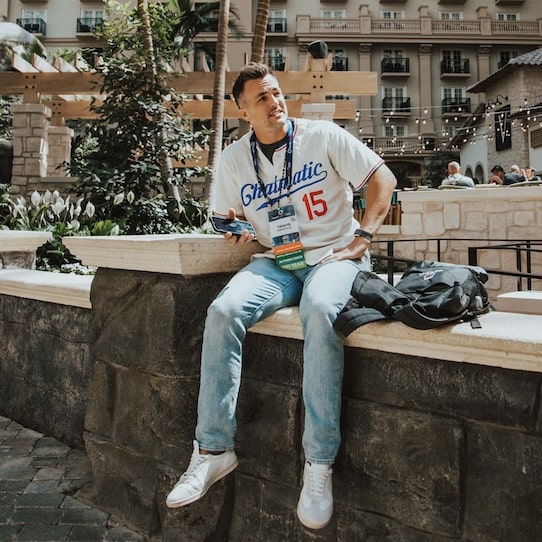 And don't worry if you're not an expert, Travis says. What you can do is collect golden nuggets—swipe tips, tricks, quotes and motivational stuff from other experts—and then share it with your list. People want this type of content. Even if you're not the one who came up with it, there's still value in being the one who distributes it, right? (As long as you're giving credit to the original source.) Inside the mastermind, Travis will show you how to do this as well as create a $1k per month compounding business using free Facebook groups.
If you want a sneak peek, hop on Travis's list. He'll send you his personal notes from the live calls each week, so you can gauge whether or not it's something you'd wanna pay for. There's also an hourlong video of the call that explained that whole compounding Facebook side hustle thingie. I couldn't find a price for Wealthery Mastermind; Travis wants you to schedule an application call, first, to see if you're a good fit. He claims it's limited to 200 people. So what are my thoughts on the offer?
Well, I like how he promotes balance. Build a great life, not just a great business. I appreciate that he's not saying you're gonna go from zero to $100k months in like 13 days. He seems honest, believable, likable. I do wonder, though, if the Facebook group strategy is a little outdated. And then the other thing would be, this feels scattered. Even Travis himself said you wanna go deep on one skill for 30 hours and then go monetize it, right? So why not stick to one business model on these weekly calls?
TRENDING: How To Become A Digital Landlord