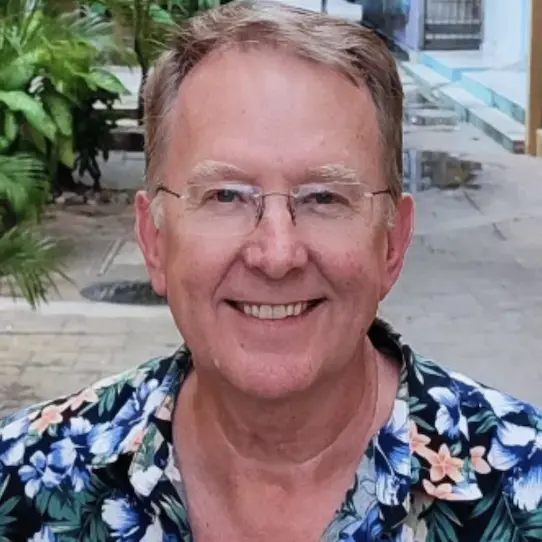 Steve Peterson's life wasn't always a cocktail of tropical sunshine, Hawaiian shirts, and word wizardry that shoots out money for him and his clients.
He was once an international sales hotshot, selling high-tech software to towering corporations. Might sound cool, but it was a grind and a half. Each day meant a monstrous commute or, even worse, a plane ride.
Tired of this relentless hamster wheel, he set his sights on a job that wasn't bound by a location.
Copywriting came into his radar around 2005, 2006. With his sales savvy, it seemed like destiny had finally dealt him a winning hand.
He started out as a freelancer. Over the years, his clients got bigger and bigger. Steve's written copy for many of the top marketers and agencies, Agora Financial, you name it.
Hopefully, he didn't dupe any sweet grandmas into emptying their 401(k) for an obscure investment "hack" that guarantees astronomical returns, like winning the lottery while riding a unicorn. Because that's basically every Agora sales letter I've ever seen.
Anyways, now Steve is spreading his wings and embracing his freedom. Over the past year alone, he's explored the wonders of Japan, Mexico, Costa Rica, Thailand, and numerous other exotic destinations.
And here I am, feeling like I'm "getting out there and doing it" if I put in a mobile order at the Starbucks down the street and actually go inside to pick it up, as opposed to using the drive thru.
But yeah, freelance copywriting is what makes it all possible, Steve says.
You decide who you work with and how much work you take on, and put the important stuff in your life first.
"Before it was 12-14 hour days with a lot of stress," Steve remembers all too well. "Now it's three, four, five hours a day, on whatever schedule that I'm interested in working, with the kind of clients I choose. So there's plenty more time to relax and enjoy the scenes."
"Now I work a few hours in the morning, between my copywriting and my students, and then I spend the rest of the days exploring around town and getting to know the culture," he adds.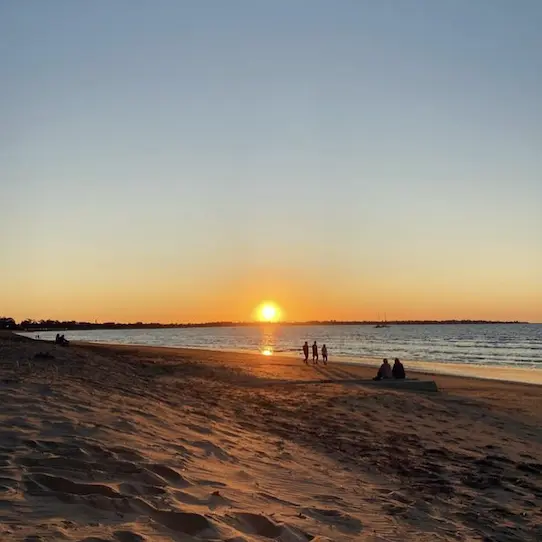 What advice does Steve have for someone who'd like to stroll along the beach, following his flip flop tracks?
It comes down to being able to write strong copy. And then being selective in who you'll write it for, he says.
Everybody and their brother wants to jump on the copywriting bandwagon these days – lured by the flashy courses and relentless hype. But it does take some study, it takes some training, some time, Steve admits.
It may sound self-serving, but working with a coach isn't a bad idea.
Someone like Steve, who can set you straight. It's not about selling the product. Nobody wants it. What they want is a result. Your copy's gotta convince 'em that your product will deliver that result. If you can do that, they'll line up to buy it.
So a lot of it is deeply understanding the customer. The 25-year-old bro considering the adjustable dumbbells wants to look buff, be attractive, maybe take home a baddie from the bar this weekend. The 63-year-old grandmother looking at that same product is thinking much differently, isn't she? She's trying to tone up, lower her blood pressure, get rid of some aches and pains, promote longevity.
From there, of course, there's so many nuances.
You can self-study and pick a lot of it up, sure. You can read books and watch YouTube videos and nerd out in free Facebook Groups with other aspiring copywriters. Go 'head, be Steve's guest.
But the fast-track is finding a senior copywriter to mentor you. And that senior copywriter could be Steve. And he could have you making six-figures as a copywriter in the next few months.
His program's called Nomad Copywriter. The first call with him costs just $97. If you like what you hear, you can pony up for the full-on experience.
Verdict? One of my favorite copywriting pitches so far. He's hella qualified and made no outlandish promises.