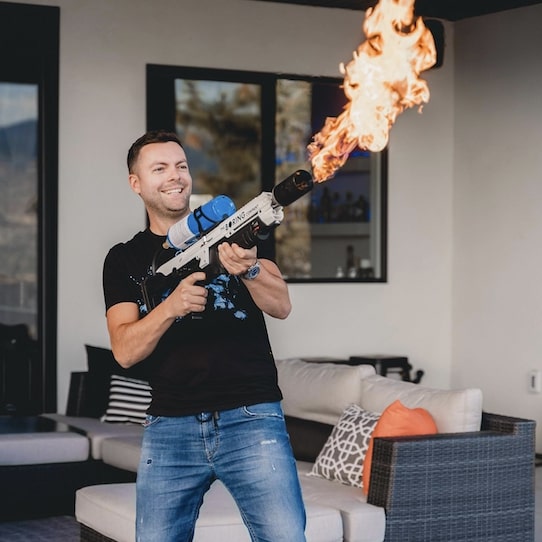 Jon Mac is the founder of CommerceHQ, which helps you build, manage, and grow your ecom brand using their software, training, and support. "If I gave you ten bucks, what would you buy with it?" Jon says in his latest YouTube ad. "A burrito from Chipotle? An iced latte from Starbucks? Fine, I guess. But what if I told you that with just a ten dollar bill you could achieve total financial freedom for you and your family for the rest of your life?" Read on for my Store Formula review.
NEXT: Compare This To An Ecom Startup
"That would be the best deal ever made, right?" he continues. "Well, maybe I'm crazy, but that's the deal I'm putting on the table for you right now. I've developed a simple, proven system that's allowed me, a regular guy from Canada, to create a simple, dependable business that generates job-replacing income every single month. So forget the expensive coffee just for today. Because I'm sharing that system with you for just nine dollars and ninety-nine cents."
And yet, you're getting the same straightforward system that nets Jon ten Gs a month like clockwork. He runs the whole thing from his laptop, while traveling the world. Even though he's been teaching it for four years, the majority of the ecom space doesn't know about it yet. If you'd like an officeless business that spits out consistent, predictable revenue, pay attention. Some of Jon's current students have used this to break the hundred K per month mark.
It gets better. Jon and his mentees are getting these types of results all while working just an hour a day. They have the freedom to come and go as they please, to get outside, explore, and spend time with their loved ones. They're not locked in a cubicle eight hours a day, making someone else rich. Nor are they slumped over in their home office, getting nerd neck, slaving away at one of those other internet businesses that doesn't scale.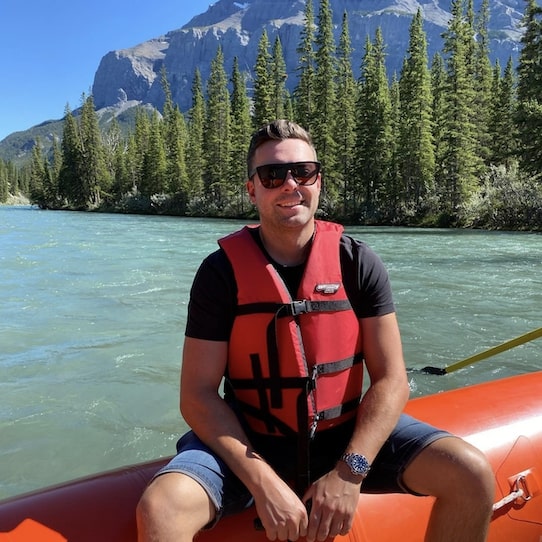 Jon's system will teach you how to find winning products, fill your online store with buyer traffic, and get paid every single month with consistent sales. This officeless business model is proven, it's set up to thrive even in a recession, and there's very little overhead. And don't worry, no previous marketing experience or tech skills required. Once you're up and running, all you gotta do is check in on it once in a while. Which you could do from your smartphone, from literally anywhere with WiFi.
And again, you can get all the juicy details, secret strategies, and step-by-step processes, previously only shared with Jon's high-end mastermind clients, for less than ten buckaroos. Isabel, a stay-at-home mom, used Jon's officeless system to generate over a million dollars in sales through her ecom store. Timeframe? Exactly six months. "Super freaking proud of myself," she wrote in Jon's private Facebook group. "What a journey! A roller coaster of emotions, that's for sure!"
"Truth is, the officeless business system is the perfect business model," Jon says. "And no other digital marketing expert is teaching this; and if they are, they're not doing it correctly. It can work for anyone, regardless of skill level or how much money you have or how much time you have. You can get started right away, super simple." Once Jon has you inside his Commerce HQ members area, I'm sure there'll be plenty of upsells. Not a fan of the way this guy markets.
TRENDING: How To Create Residual Income Online