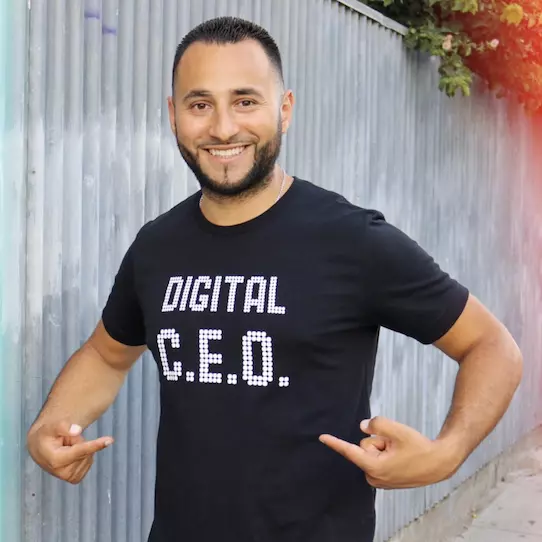 Jorge Contreras is the creator of The REAL System, a three-month program where he helps you acquire, launch, and automate your first cash flow producing Airbnb property, either through cohosting, subleasing, or buying. Hundreds of students have taken the course. But since it costs $4,997, not everyone can afford it. So Jorge came out with a lightweight version—a live, five-day challenge coming up at the end of the month—that costs substantially less.
Here's Jorge's pitch for it. "Are you sick and tired of trading time for money?" he asks in a new Facebook ad. "Are you tired of feeling overworked? Underpaid? Or even if you have a great income, but you have no assets to show for yourself? Imagine waking up every single day with a sense of purpose and excitement, where you have control of your time and your life. But if you continue doing the same thing over and over again as you did last year, then guess what?"
"You're gonna stay stuck and you're gonna keep getting the same results," Jorge continues. "It's like Albert Einstein once said: 'Doing the same thing over and over again and expecting a different result is insanity.' It is time for a change. Look, there's a lot of challenges going on in the economy today, and that is why, now more than ever, you need to surround yourself with the right mentor, the right community, and obtain the right knowledge so that you can take action as opportunities present themselves."
"You have the power to take control of your life. And I have a solution for you. I personally have built a six-figure-a-month Airbnb business with and without owning real estate. And I am hosting a five-day challenge where you are going to learn more in five days than you have in the last five years about starting and automating Airbnbs without owning real estate. So if you wanna learn how my students and I have built six- and seven-figure Airbnb empires? I suggest you sign up for this challenge."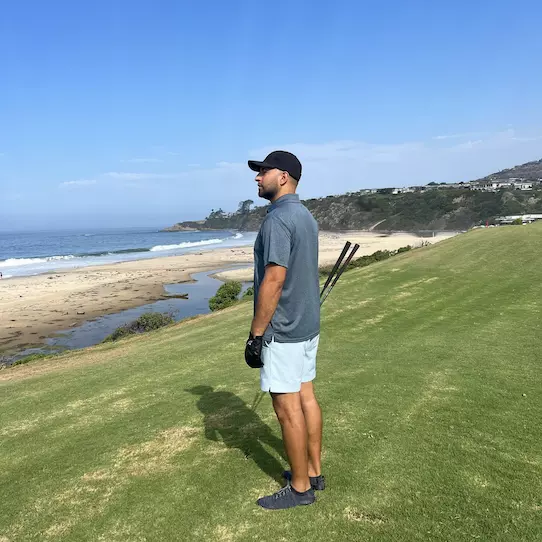 During Jorge's 6 Figure Airbnb Subleasing Challenge, you'll discover: how to make anywhere from $10k to $20k a month with Airbnb; five ways to finance your first Airbnb property; how to get approved for $50,000 in business funding; how to take part in the biggest wealth transfer in United States history; how to recession-proof your Airbnb business; the software, tools, and systems Jorge uses to run his Airbnb biz on relative autopilot; and more tips, tricks, and actionable advice from someone who walks the walk.
This challenge is for anyone who wants to start making money using Airbnb. You do not need any previous experience, skills, connections, or licenses of any kind. This is a live event that will take place online. All five days of training and Q&A will be recorded and available for playback later on. There are two ways to participate. General Admission, which is just the five days of live training and a free Facebook Group, and costs just a one-time fee of $97. Or, you can upgrade.
The VIP Experience, as it's called, costs a one-time fee of $297. That comes with a pre-session Q&A with Jorge all five days; additional high-level coaching with Jorge; a kick-off call and meet and greet with Jorge; and a bonus: access to Jorge's furniture launching list. All sales are final. No refunds will be given for any reason. Additionally, the first 100 people who buy VIP tickets will be entered for a chance to win a $1,000 cash prize. I like the offer, but I'm guessing he's gonna try to upsell you into The REAL System once the challenge is over.