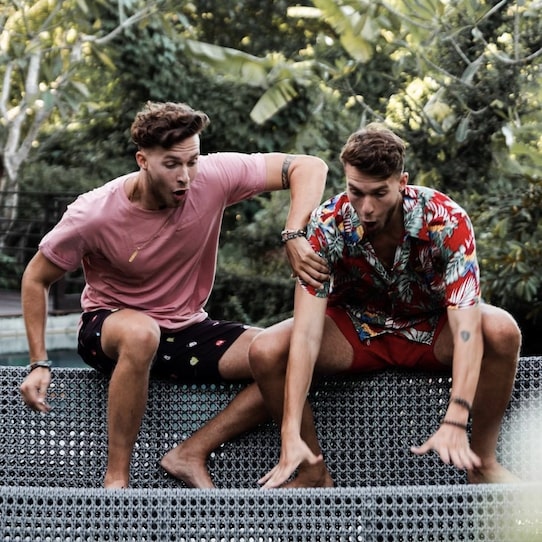 Publishing Life is a brand by twin brothers Christian and Rasmus Mikkelsen, who created their dream life thanks to Amazon publishing. Their digital marketing journey began back in 2016. After being beach bums for a few years post-high school, and smoking a little too much of the ole devil's lettuce, they ran outta money and had to move back in with their parents in New Jersey. They knew they needed to turn their life around, so they enrolled in a local community college.
NEXT: See More Examples And Case Studies
At night, both Christian and Rasmus worked as delivery drivers for a Chinese restaurant. During those drives, they'd listen to podcasts about online business, self-improvement, and such. Eventually they realized getting some stupid degree would only punch their ticket to a mediocre life, so they quit going to class and spent their days launching side hustles instead. Shopify dropshipping, affiliate marketing, and then, a few months later, Amazon publishing.
Not sure it would work, each twin wrote a short book themselves, turned it into an audiobook, and listed it on Audible. To their surprise, one of 'em actually started selling and made them a little bit of money. It wasn't life-changing, but it was proof of concept. "If we double down on this, maybe we could turn it into full-time income," they thought. So that's exactly what they did. By the end of the summer in 2017, they were making enough audiobook income to move outta their parents' house for good.
Wanting to travel and experience all of the most amazing places in the world, the Mikkelsen twins booked a one-way ticket to Thailand. They lived there for about a year before moving to Hawaii. By this time, early 2018, a couple of Christian's audiobooks had blown up, and he was apparently making right around ten grand a month, passively. But then he got banned for replicating them in other languages (with terrible quality), and his income toppled like a Jenga tower.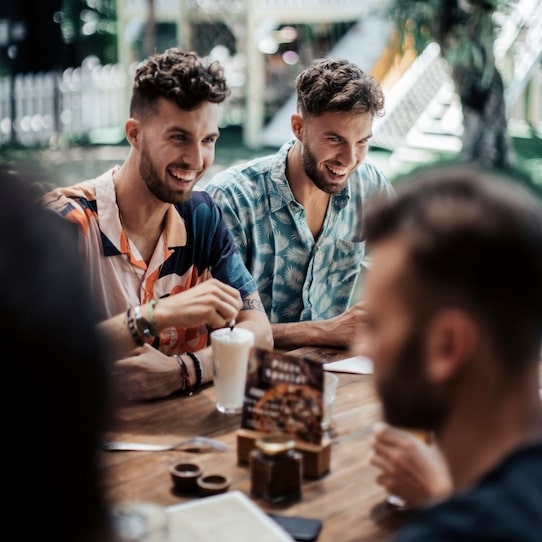 Now what? The Publishing Life they'd been enjoying was about to go away. They couldn't stand the thought of tucking their tails and once again moving back in with the 'rents. As a last ditch effort, the Mikkelsen twins launched a YouTube channel. Maybe they could monetize what they'd learned along the way. So they uploaded a video every other day for six months, gaining subscribers slowly but surely. Clearly, others were interested in their quote-unquote new way of making money on Amazon without selling physical products.
So, in September of 2018, they announced their new course, Audiobook Income Academy 1.0. Nearly a hundred people join, the Mikkelsen twins make some much-needed money, and end the year traveling to Mexico, UK, Italy, Greece, Egypt, and Bali. 2019 was spent growing their YouTube channel, filming Audiobook Income Academy 2.0, and yes, more globetrotting. PublishingLife.com was created in 2020 when the Mikkelsen twins hired their first three team members to help manage and grow their community of self-publishers.
Both Rasmus and Christian got married that year, too, and Rasmus had his first son. In mid-2020, they were mentioned in Entrepreneur and Forbes (which was probably paid for). By the end of 2021, Publishing Life had over fifteen thousand students worldwide, some of which went on to build six figure businesses with what they learned inside AIA. More recently, the Mikkelsen twins came out with a book, The Freedom Shortcut, which seems like a bit of a flop. Critics call them out for their hype, for not practicing what they preach, and for outsourcing all of their coaching.
TRENDING: How This Compares To Publishing Life