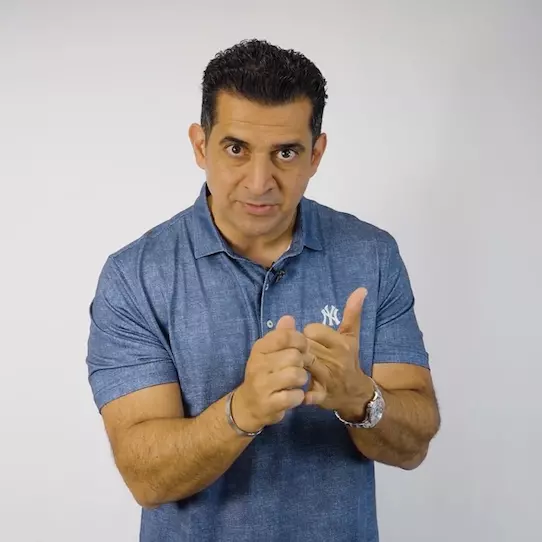 Patrick Bet-David wants you to imagine being in the audience while he chats it up with Tom Brady, with Mike Tyson, with Will Guidara who owns multiple Michelin 3-star restaurants.
And not just sitting there while Patrick gases each of them up, but you can actually ask questions, pick their brains.
Find out what worked for them, what didn't, mistakes they made, lessons learned.
It's all going down at The 2023 Vault Conference:
August 30th – September 2nd, 2023
The Diplomat Beach Resort in Miami, Florida
Hosted by Valuetainment head honcho, Patrick Bet-David
"This live four-day event is more than just a meet and greet," Patrick promises.
"This'll be an immersive experience into game-changing strategies, what's working for us, as well as insights from the greats," he adds.
"But it's not just about what you'll learn, it's also about who you'll meet. This is also gonna be a crucial opportunity for you to meet other CEOs, entrepreneurs, and executives from multi-million and multi-billion dollar companies that are also facing similar challenges as you are facing today."
Wait, you mean they, too, can't decide if they should just waste the day away watching YouTube videos because life is stupid and what does it matter, or actually close the laptop, leave the comfort of the couch, put on real clothes, and go spend the last of their savings on gas and about five days' worth of groceries?
And here I thought wealthy people were cut from a different cloth.
"And here's the great thing about everyone who attends this event," Patrick continues. "It's that they all wanna elevate their game in today's climate. This is your moment. Let's not dream about it but let's create it at The Vault Conference in Miami."
This thing only goes down once a year.
It's PBD's Super Bowl.
Where 3,000 entrepreneurs, CEOs, executives, and salespeople from all over the world congregate for "secrets" about scaling up, determining their next moves, building their teams, raising money, culture, retention, and so much more.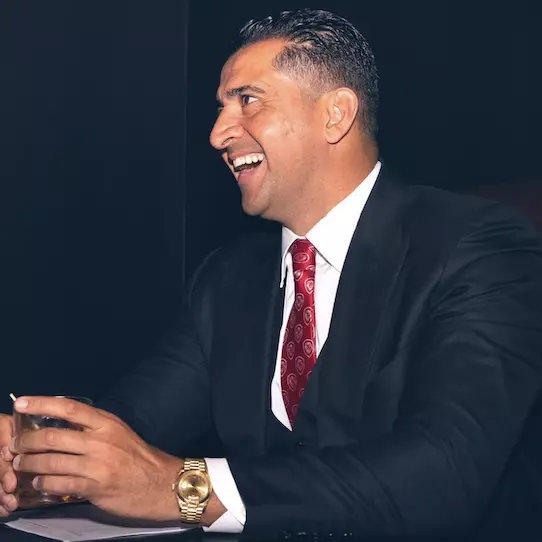 "And we cover all of this in a span of over three and a half days," Patrick explains.
"And the reason why it's a very important season to attend a conference like this? Today, there are three different types of people: those who are scared, those who are content, and the obsessed."
"The scared, they don't wanna do anything because they're worried about what's gonna happen to the economy. They're gonna take a big hit."
"The content, they're walking around saying, 'Life is pretty okay. I don't need to do anything else.'"
"And then there's the obsessed, because they see a massive opportunity today. So imagine spending three and a half days with 3,000 obsessed people that wanna grow during this season. Imagine how much you can learn from just those relationships and networks."
"And on top of that, this is probably the best lineup we'll ever have at a Vault Conference: Tom Brady, seven-time champion; Mike Tyson; Will Guidara, the gentleman who ran the restaurant Eleven Madison, New York, now the number one restaurant in the world," Patrick pitches.
Be there. But don't come solo, he says.
Get your ticket and another one for your spouse, your business partner, that nosy neighbor you only put up with 'cause his wife's kinda hot and you talked about maybe doing a real estate deal together one day – hell, somebody.
And the two of ya can choose your experience:
General tickets cost $797.
Platinum tickets cost $1,097 and you get better seating.
Executive tickets cost $2,497 and you get even better seating, lunch, and a networking pass.
Founder tickets cost $7,497 and you get everything above, the best seating, dinner with PBD, and a video replay of the event.
Boy, I'd hate to miss out on all the cologne and cigar smoke and hair gel and mental masturbation – wait, no I wouldn't. I would never go to something like this. 'Specially for that kinda money.