Abby Walla and David Storch are Hollywood actors, writers and producers. And they can help you crush it on camera. Because, at this point, if you're not using video to grow your business, you're basically hustling backwards, playaaa. Problem is, it's hard to just hit record and film something you're proud of. So they've come up with three must-dos to become undeniably awesome on camera. It's all part of The Hollywood Method. Read on for my review.
NEXT: How To Actually Do This Yourself
Abby and David have worked alongside some of your favorite A-list celebrities on networks like HBO, Netflix, Amazon, ABC, NBC, and more. And they've taken their decades of experience and distilled it into simple steps that any entrepreneur can learn to become better in front of the camera. They've already got hundreds of success stories and they hope you'll become the next. But look, they get it. You go to make a video and you feel like a fish outta water. You're told to just be yourself but it seems impossible.
So you end up starting, stopping, starting, stopping. Lemme do another take. The two-minute video you set out to make takes ya two hours and you're not even happy with the finished product. It's nine minutes of ums and ahs and you-knows—rambling, really—because the pressure of it all had you straight up frazzled. Now you spend the entire afternoon editing the damn thing to try to cobble together something that doesn't make you wanna ugly cry like Tom Hanks in Cast Away. Does this sound familiar?
If so, there's still hope. David and Abby claim it's not that the camera hates you, it's just 'cause you're not preparing properly. "You see there is a specific prep process that pros use when they go to make a video," David explains. "And that is thing number one you must do when you go to make a video. So that when you hit record you know what to say and how to say it. You can be your authentic, natural self. And more importantly, you can feel confident that you're gonna knock that video outta the park."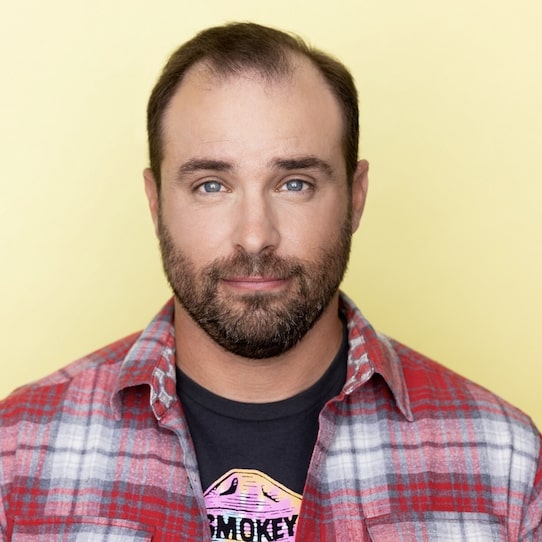 "The second thing that you must do," Abby jumps in, "is to have a roadmap. What do I mean by that? So many people come to David and me saying how they struggle with content. They've got all these ideas, these stories, but they can't get 'em out of their head and into a video that is compelling for their audience to watch. What you need is a framework to hook them in, keep them engaged throughout the video and then by the end of the video, get them to a point to where they wanna take action."
Alright, what's must-do thing three? It's to have engaging camera presence. Because your content could be all that and a Butterfinger Sonic Blast, but if you're putting people to sleep on camera, it doesn't matter. Like, spoiler alert, you're not the only one out there that does what you do. So how you do it—in this case, your camera presence—matters. It's the difference between your prospects binge watching everything you've ever put out or clicking off your first video 10 seconds in to go watch that "How I grew my glutes" video YouTube just suggested.
Wanna learn more about The Hollywood Method and how to master these three things to scale your biz with video? Well that's what the Crushing It On Camera course is for. They don't say what it costs—just to fill out an application and book a call with their team if you're serious about getting seriously good on camera. And hey, if that's your goal, who's more qualified than Abby and David to show you how it's done? But I will say, I do just fine without using any video content whatsoever. See below.
TRENDING: Crush It Without Being On Camera