Grant Warrington is an apartment investor and contributor to BiggerPockets. Single family rentals suck, he says. You see, back in the day, he had this single family home, right? He hires this plumber to do a repair. Basically, there was this drain that he had to dig up. Well, it ends up costing Grant $4,000. Which, being that the rent was only $1,200 a month? This was a problem. By the time Grant paid for that, the mortgage, and some other expenses, it didn't make a profit for two years.
No matter what he did, Grant couldn't get ahead with single family properties. Whether it was other random repairs or a tenant moving out and the house sitting vacant for a few months, it was literally always something. So he felt like he was never gonna hit his $10,000 a month cash flow goal. Something had to change. He was exhausted, still slaving away for the man, grinding on nights and weekends, trying to build his rental portfolio. And for what? Thinning hair and Stage 1 hypertension? No thanks.
"That's why we made the jump to buying small apartment buildings," Grant explains. "And we got to financial freedom with 41 units and by purchasing only four properties. And I can help you do it too. In my Apartment Buying Blueprint course, you'll learn how to acquire your first small apartment complex in the next 60 days. I share my knowledge from actual hands-on experience inside my own apartment buildings. I'm gonna teach you everything you need to know to buy a small apartment building."
"And I'll plug you into my private Facebook Group to answer any questions you might have along the way. I'll also show you these three things that no one else teaches: how to find off-market small apartment buildings and actually talk to the owner; how to make creative offers in high interest rate environments; plus all the materials we use on our rehabs so you won't waste time trying to figure it out on your own. Single family rentals is a great way to start but you need to jump up to small apartments as soon as possible."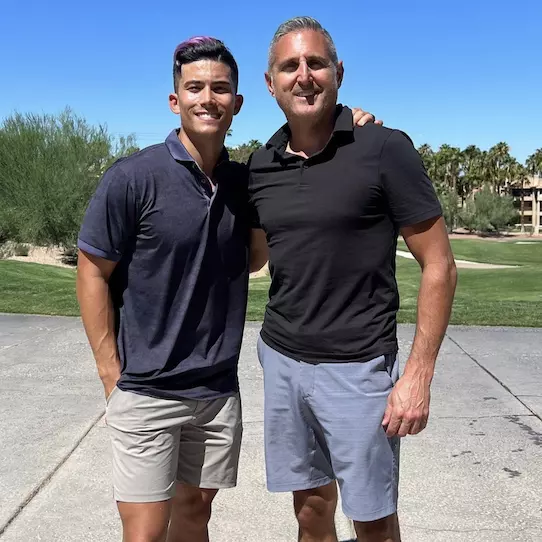 More specifics on what you'll learn inside Grant's course: how to know if it's a good deal; how to actually buy an apartment complex; how to manage it yourself or hire a property manager; creative financing strategies that'll work well in this crazy market; three keys to finding deals; how to locate quality contractors; how to find said contractors well before you need them; how much to pay them; what materials you should be using on rehabs; how to get discounts; how to attract good tenants and deal with the bad ones; and more.
Everything's taught via a series of 60+ step by step video tutorials. There's the support group Grant already mentioned. You'll get access to his personal rolodex of cost segregation experts, CPAs, lenders, and other specialists. Plus some bonuses: a Deal Analyzer Spreadsheet; a Sherwin-Williams paint discount that you can use anywhere in the U.S.; an Owner Tracking Spreadsheet; material rehab lists; nine questions you should ask every potential property manager; and more.
The Apartment Buying Blueprint course will cost you a one-time fee of $997. Or, if you don't have that much, you can do three monthly payments of $400. Is there any sort of guarantee? Indeed, there is. It's action-based. Basically, if you make it through the entire training and send out 35 legitimate letters of intent (and can prove it), and you do not go under contract on an apartment within 60 days, you can get a full refund. Only thing missing from his offer was some testimonials. Other 'n' that, loved it.