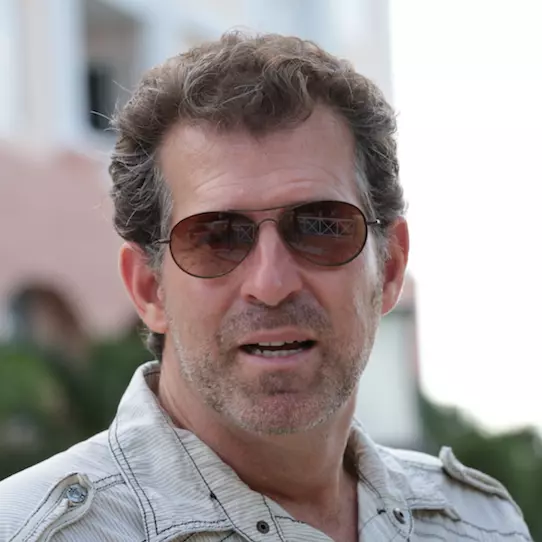 Gary Coxe has either the most ridiculous or amazing offer I've ever reviewed.
Beyond First Class With Gary is for high end consultants, coaches, and speakers who wanna make an extra 5- or 6-figures in a day by offering a private jet mastermind to Sandals Resorts in The Bahamas.
I can't make this stuff up.
Equally hilarious is Gary's IG bio, which reads:
"Tragedy to Triumph: went from wife saying baby isn't mine, $350k in debt, leaving a cult, father murdered – to making millions."
Like, what? Move over, Dos Equis guy. Gary Coxe is in the building.
Here's the pitch.
"How would you like to make an additional 5- or 6-figures in one day from the present clients that you're coaching now, and do it all in paradise?" Gary asks.
Then he tells how this dude, Jean, has booked three Beyond First Class masterminds with him over the years. One of 'em did $250k in sales.
Then there's that (*cue Andrew Tate voice) dork, Paul Getter, who's booked four Beyond First Class events. Paul's so hammered on the Kool-Aid, he wants to do 1-2 a month from here on out. And he thinks he can bring in at least $100,000 from each one of 'em.
Of course, because there's unlimited people with $15,000 (or whatever) just itching to spend it on a private jet to The Bahamas. Has Paul ever heard of saturation?
Anyways, back to Gar.
He says he's a business and life strategist – been doing his thing for 20+ years now. He's written books and been on TV and all that jazz.
How this works is, you get seven people from your community, and Gary essentially does a joint venture with you. Y'all meet up in Central Florida, hop on Gary's jet, and he's gonna pilot you to Sandals Resorts in The Bahamas.
Sandals is Gary's sponsor, whatever that means.
You and your guests will get treated like royalty, Gary assures us. We're talking VIP dignitary police escort, the whole nine.
Wait, what's in it for Gary, right?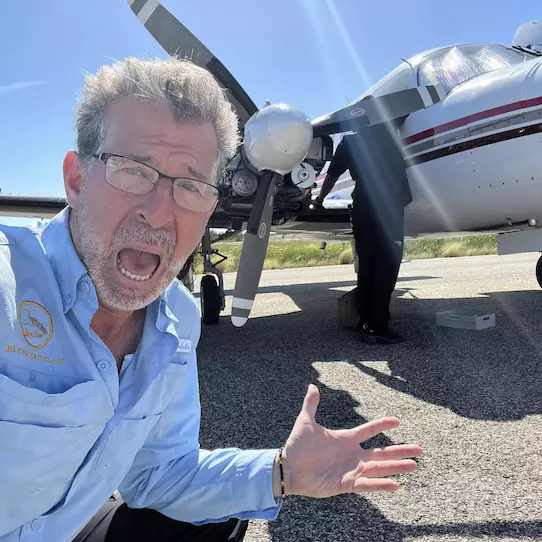 "We have a flat fee that you'll pay me for my coaching day," Gary says, but God forbid he tells you what it is. No, that would be too easy.
"Then, you can charge whatever you'd like – on top of that fee," he adds. "We have other coaches that are making an additional $14- to $20- to $30,000 just for that part of it."
"Then we go down for the entire day and hang at Sandals Resorts. We've got food: breakfast, lunch, dinner. And they [your guests] have the opportunity now to spend time with me and spend time with you."
Hold up.
Doesn't it seem like a travel agent, network marketer, timeshare salesman, and life coach all got together, dropped acid, started tripping their balls off, hatched this business plan, and then convinced poor Gary to make it a reality?
Okay, cool. For a minute there, I thought it was just me.
Anyhoo.
During this intimate, incredible experience, Gary goes on, the seven people you brought are gonna tell you about their problems, their pain points, and you can use that intel – plus the bond you've now built with 'em – to sell 'em even more expensive garbage they don't need! Yay for debt!
Gary suggests upselling a $100,000 offer. Don't have one? Fear not, he's here to help create it – for a small share, of course. What a champ!
He wraps his pitch with the tried-and-true cliche: "Our net worth is our network. So by networking with me, we can think bigger and expand our horizons and blah blah blah."
Let's not forget the cherry on top: exclusive footage from the private jet, ready for social media – the perfect prop to cement your status as a fake guru.