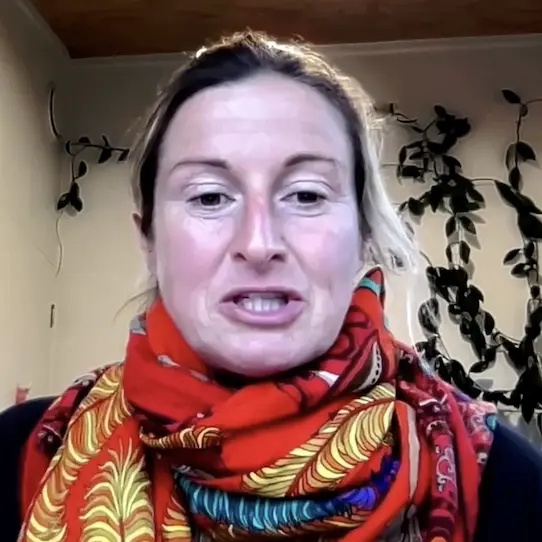 Sophie Howard is more slippery than an eel in a bucket of snot. She's got the trust factor of a Payday loan.
I want to like her, I do. She's cute. She's a mom. She's got that adorable accent. 
But damn. The gal's promoted so many biz opps over the years, I've lost track. And it's the way she goes about it. Everything's fast and easy and there's no risk, right Sophie?
Let's see if this one's any different.
Read on for eSelling Machine reviews.
Sophie, draped in a red scarf and a thick layer of indifference to those burned by her past schemes, begins her pitch.
Your passion can potentially turn into a profitable book, she says. And that book can turn into more books that you own.
Whether you write them yourself or not.
Either way, once they're live, you can kick back and "collect royalties from those books forevermore."
Yep. That's what Sophie does every day.
And in the last year, she made $227,000 from it. And the payments keep coming every week – and they're always growing!
Imagine taking anything you're really into – gardening, parenting, fashion, fitness, cooking, mental health, personal finance, whatever – and creating a book on it.
How fun is that? Especially when it can make you money for a lifetime.
Millions of people share your interest. They want more info on it. If you put together a helpful book on that topic, they're gonna buy it.
They can go on Amazon and order it to be shipped to them as a paperback or download it straight to their Kindle device or listen to it on Audible as an audiobook.
They'll consume it and get value from it and love it. And see you as a respected authority in that niche.
And it's cool because:
You don't need to buy inventory.
Or ship anything out yourself.
And yet, Amazon pays you 70% royalties.
Okay, but how do you take your hobby and make it into a book?
You can either self-publish with the help of Sophie's AI tools (that "aren't available anywhere else").
Or… just hire a ghostwriter.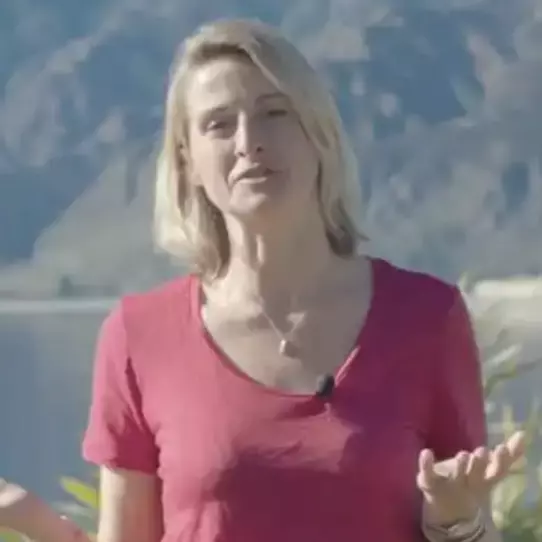 There's pros and cons to both options, so it really depends on you.
You're either gonna pay with your time or your money.
Sophie's first book – on how to sell physical products on Amazon – she wrote herself. The other 100+ she outsourced.
FYI: a good ghostwriter will charge around $1,000 per book.
If that's too steep, artificial intelligence can assist with market research, competitor analysis, organizing your thoughts, and doing away with writer's block.
Regardless of which path you take, Sophie wants you to know that you can absolutely do this.
It's a great business model, she says.
And if you don't wanna be seen as a leader on a subject, you can always use a pen name and operate behind the scenes.
But yeah.
Build an empire of high quality books and enjoy weekly royalties from here on out.
Sophie's latest course, eSelling Machine, teaches you how.
Lots of current students are already making four- and five-figures a month.
Sounds too good to be true, but it's not, Sophie says. "It's very simple. Very easily repeated."
"And the rewards are extraordinary," she finishes with.
For a cost of $2,497 or three monthly payments of $997, here's what you'll get:
The eSelling Machine step-by-step video training
A custom AI book writing tool
Access to her expert VIP concierge team
Sophie's Little Black Book of Contacts
One year of weekly group coaching
Plus seven fast-action bonuses
There's a countdown timer you have to beat to get the totally made up 50% discount.
But don't worry, you're protected by a 180-day money-back guarantee.
Which says:
If you list at least one book on Amazon Kindle and you're not impressed, you can get a refund.
Hmm. Here's what I'm struggling with:
I don't see how cobbling together a book with outsourcing or AI will be enough to stand out on Amazon.
Unless you fake some early reviews or something.
Wonder if they're doing that.