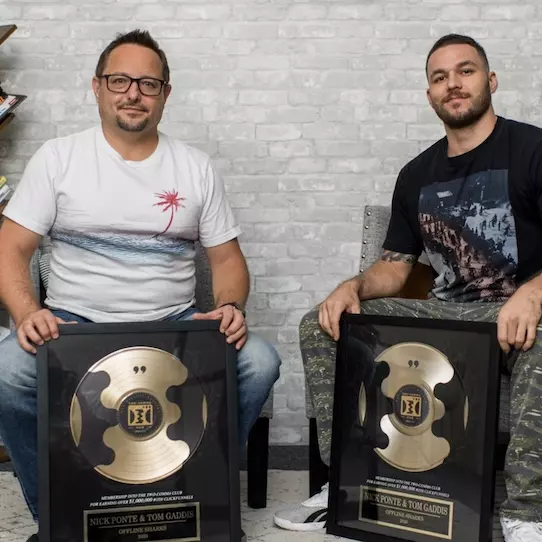 Tom Gaddis and Nick Ponte earned Two Comma Club plaques for making more than a milli in their Offline Sharks business. Although, in that picture, they look more like they just got summoned to jury duty. Anyways, in their latest Facebook ad, they claim they made like $25 Gs last month doing "this one simple service from home." What is it? Why should you care? And what's the catch, right? You're about to find out. Read on for my Digital Top Gun review.
"Over the last 30 days, our agency has made $24,699.47," Tom boasts. "And it's all from this one service. And now, Nick, myself, and our good friend Brandon Spears have collaborated on something so big, so potentially life-changing, I get excited just thinking about it. We know you're going to love it. So if you're ready to take your marketing agency to the next level, and you want a marketing service that produces instant results, that practically takes a client's breath away?"
"And if you've been client-less for an embarrassingly long period of time?" Tiggidy continues. "Then pay very close attention to what I'm about to reveal. Aloha! In case you don't know, I'm Tom Gaddis from Offline Sharks and Remote Millionaires. Along with my business partner Nick Ponte, we teach local marketers how to find, help, and profit from local businesses. And, let's face it, that means Google. To almost everyone, Google is the internet. Yes, for today and for the foreseeable future, we're focusing on Google."
If these small business owners aren't showing up on Google in a prominent way, Tom explains, they might as well be ghosts. 'Cause their best customers sure as heck aren't gonna be able to find 'em. Real talk: unless someone whose opinion you value referred you to their roofer or their handyman or mobile window tint guy—or whatever it is that you need done—you're going to Google and you're doing a search, aren't you? And whoever pops up, if they say the right things and have the right reviews, that's who you're calling, isn't it?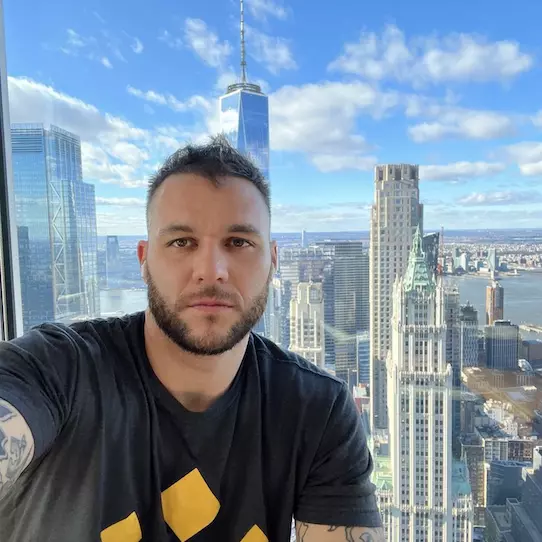 "Now look," Tom says. "I know it's not fair, but local businesses need to play the hand they were dealt. This whole thing started with our own search for how to use PPC and Google ads to build our local business. While Google ads worked, we didn't want the hit-or-miss results we'd been experiencing. And we wanted something that wasn't this complicated, PhD-level approach, either. We're pretty simple guys. Luckily, we ran into someone who many consider a guru when it comes to Google ads: Brandon Spears."
So they hire Brandon to run their Google ads for 'em. He starts crushing it. Their PPC ROI goes through the roof. Tom and Nick are happier than when I snapped awake from that horrible, sweat-soaked dream I was having last night, and realized no, there was nobody with a knife chasing me, and my legs did work. Anyhoo. Brandon's innovative approach exploded client leads and revenue. So they added him to their Sharks team, so he could serve as an advisor to their community of students.
After testing and tweaking and refining Brandon's pay per click strategy even more, Nick and Tom now have an almost foolproof way to land new clients with ease. So say goodbye to the grueling manual prospecting you're probably used to, and hello, how you doin' to cutting-edge PPC processes that'll have business owners lined up to work with you. It's all covered in the Pay Per Click Maverick mini course. Cost is just $17, although, I'm guessing there's upsells after that. Solid pitch either way.