Joel Vazquez, aka The Infamous Joel, wants to hand you a ready-to-go affiliate marketing business that makes you at least $40k in the next six months – or you don't pay. Sounds about as likely as me quitting carbs, but please continue. The reason Joel can make such a bold claim, he explains, is 'cause this isn't just a course. If you ask him, courses are deader than the battery in your mom's Pontiac Bonneville. This is more like a franchise – the McDonald's of affiliate marketing.
Instead of fighting, biting, scratching, and hitting to get your own traffic, let Joel and his team set you up with their proven traffic generation system. You'll be promoting high-ticket products that pay an average commission of $2,000 per sale. Twenty sales – and voila – you're at that $40k mark. A result Joel feels is "very doable" in under six months. By the way: Joel would like you to know that he makes six-figures as an affiliate, thank you very much. It really rustles his jimmies when gurus are all talk and no action.
Joel spent a tough seven years behind bars. But when he got out, he used affiliate marketing to dust himself off and bounce back. Now, he spoils his kids rotten, takes his sweetheart on dreamy dates, enjoys all sorts of fun, and travels on a whim. If a dude like that can make it work, why not you? Especially since they handle all the techie stuff. Sales funnels, email software, tracking, automations, etc. On your own, it could take weeks, even months to cobble it all together – and who's to say it even converts?
With tech outta the way, the next hurdle is traffic. No need to post awkward dance videos to TikTok all day. Just tap into Joel's Infinite Traffic Engine. His in-house copywriters will cook up a marketing post for you, and then they'll use AI software to show it only to the people on social media who are most likely to buy. It's like running Facebook ads but without the ad spend. A certain percentage of those people will inevitably click on your affiliate link, make a purchase, and a big fat commission will show up in your account.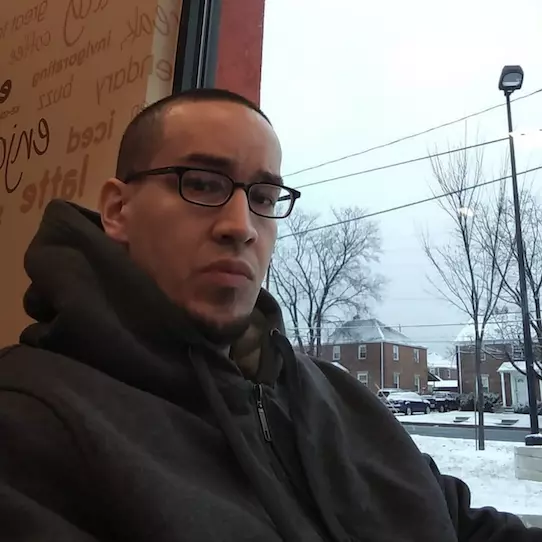 So yeah, no creating content, no putting your face on camera, no ping ponging with prospects in your DMs all day. You really don't have to do much of anything. "Our team helps you set up and learn the software," Joel recaps. "You'll check it periodically to make sure you're getting leads. Then go take that vacation as you collect commissions." Meanwhile, I'm over here rolling my eyes so hard I'm starting to see those little silver sparkles of light – like when you're really hungover and you get up outta bed too fast.
Kristy was a stay-at-home mom who had zero time for a business but badly wanted to help her husband out with the bills. Well, wouldn't ya know, she enrolled in The Affiliate Franchise, and once her so-called Infinite Traffic Engine was firing on all cylinders, she was able to easily grow her income without sacrificing time with the fam. Now they get to travel the world while chunky commissions pour in passively. Joel assures us, there's dozens of similar success stories inside their private Facebook Group.
And if you get stuck, there's weekly Zoom calls, 24/7 chat support, an accountability coach to review your progress and make tweaks if necessary, plus oodles of six-figure affiliates you can bounce ideas off of. Okay, so how much is this done-for-you digital franchise gonna cost? A tiny fraction of what a McDonald's franchise would cost, Joel quips – and just leaves it at that. My question: If it's such a sure thing, why would they waste their time selling it to you instead of just using it themselves?