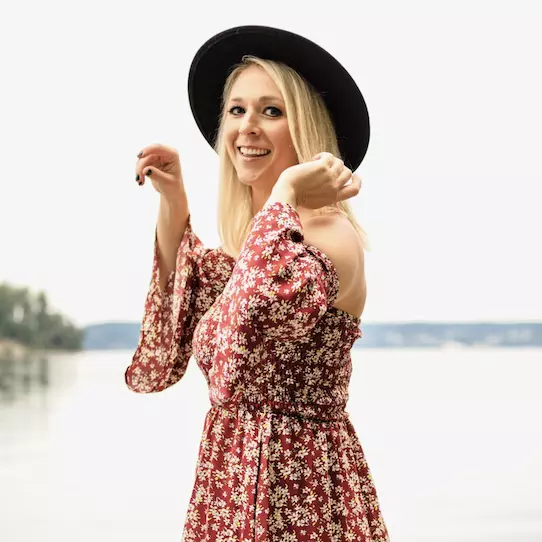 Jenny Lupo was born and raised in a small town in the Midwest. She always loved sports and ended up playing college softball. She got into law school in Nebraska, and has been a licensed and practicing attorney for nine years now.
Problem is, she likes being a lawyer about as much as I like sitting next to a crying baby on a long flight.
So when she came across this one travel business opportunity a coupla years ago now, she pounced on it.
Within six months of joining, she'd sold over $150,000 worth of travel – good for about $20 Gs in commissions.
Used to have a little, now she has a lot. She's still, she's still Jenny from the block.
Sorry, couldn't help myself.
But yeah, Jenny did all that with zero tech skills and zero following on social media.
"If I can do this business," she says, "you guys can absolutely do this business."
She does everything from her couch, in her PJs, entirely on her iPhone. This project lights her up, gets her excited to get outta bed in the morning – even if she does just take the dogs on a walk only to return home to melt into the couch to, um, "work."
When work feels like downtime, though, you have all this energy.
All of a sudden Jenny's friends are all coming up to her, like, "Gurl, what's going on with you? You're like a whole new person."
There's a fire in her eyes, an excitement in her voice.
When's the last time you've felt any passion? And how'd ya like a side hustle in the travel industry? What if it could pay some bills for ya? Cover some trips? Even replace your 9-5?
"I don't believe you're here by accident or by algorithm," Jenny says, shifting gears and going into full-on pitch mode.
"If you're ready to be a part of the hottest and fastest-growing industry in the entire world right now (travel), then this is the place for you," she promises.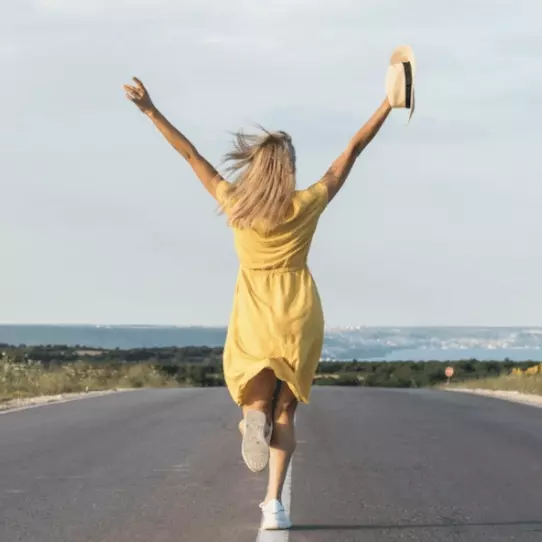 Jenny wants to show you how to take the skills and lessons you've learned slaving way to make someone else rich, and use 'em to make yourself rich instead – with your very own travel biz.
No need to break the bank to get started. No purchasing any inventory. No need to quit your day job – yet. And most importantly, you won't have to become a narcissistic travel influencer, snapping selfies to document your fabulous life as you bounce from one resort to the next.
Alright, enough buildup. Just tell us about the damn opportunity already.
As I suspected, Jenny wants you to become an independent travel agent.
That way, when someone signs up for a vacation on Expedia or Booking.com or wherever, you're getting the commission – instead of those behemoth companies.
"We have a host travel agency," Jenny explains, "and so we use their travel credentials. And that's what gives us access to all of those commissions."
You can earn 'em on trips you book for yourself, trips you book for friends and family, as well as trips you book for your travel business clients.
You also unlock discounts the general public doesn't have access to.
Some of these hotels will even let you stay – on the house – just so you'll recommend 'em to your clients.
And if you're over there going, "Gee, if this is so great, Jenny, why are you sharing it with us? Like, why not just go do more of it – and keep it to yourself?"
That's 'cause it's basically an MLM.
She wants to recruit you because then she gets to collect overrides on whatever you produce.
And that's where I gracefully bow out. I just can't with anything recruitment-based.