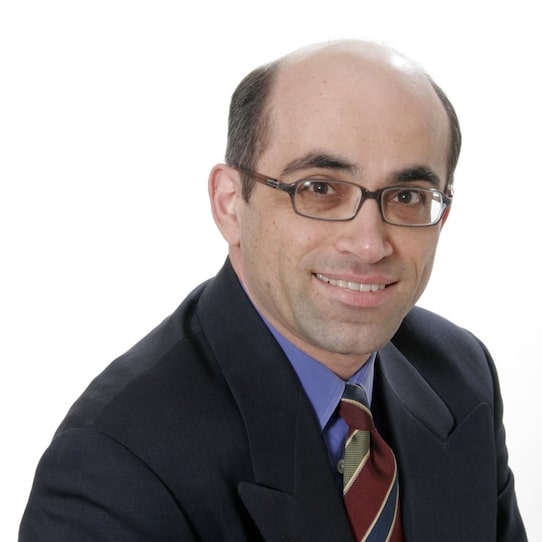 Daniel Levis has revolutionized the way coaches, consultants, advisors, agencies, service pros, and solution providers are signing up their dream clients. "Here's the thing about marketing," he says, "your clients could be anywhere. So you've got to position yourself to be found. In a sense, you're like a fisherman, dangling bait into a pond. But to be successful, you need to get out into the open sea. You need to be like a commercial fisherman with a big net."
NEXT: And Speaking Of Getting Clients
Then you need a process to sift, sort, pre-educate, and pre-sell prospects automatically. So that you only speak to and enroll the cream of the crop. "If you're struggling to get clients and you're stuck in the dollars-for-hours trap," Daniel continues, "or riding the feast or famine roller coaster? It's because you don't have a trawler [a big ole fishing vessel]. Or maybe you've got a broken trawler or an underpowered one. Or a hole in your net." (Am I the only one who didn't know what a trawler was?)
Daniel then explains how your marketing has to activate and aggressively stimulate your prospect's creative imagination before they're gonna hand you their hard-earned money. They need to experience the life money can afford them, in their mind, before they enroll. They need to feel the result beforehand. The hope, tranquility, pride, and power that accompanies success. Not only that, but the negative emotions that come from not having those things. Fear, anger, greed, envy, and so on.
Emotion creates motion, is what he's saying. But there's more to the puzzle. There's more required of you to reel in high-quality clients like clockwork. And depending on where you are in your business journey, it plays out in a different way. But in general, you'd be wise to tell more stories throughout your marketing. Stories are how we organize our thoughts. They cut through the chatter and turn dry facts into emotion. A critical piece in keeping your calendar full of ready-to-buy prospects.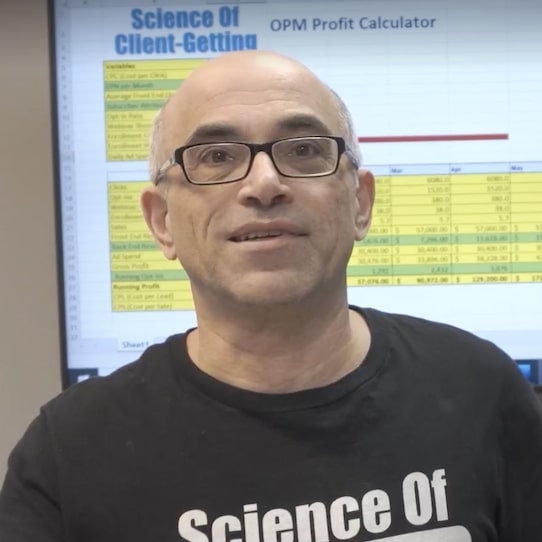 "Obviously, your business is different," Daniel admits, "so I don't know if our system will work for you. But here's what I do know. If you have a solid methodology for helping your clients, and a strong desire and work ethic for building a client-getting and client-serving machine, then this system is absolutely transformational. So much so that I'm willing to help you build one and guarantee your success. We will give you a complete and custom-tailored roadmap. The plan, the skills, the tools, and the coaching."
Daniel says he and his team will also work with you for as long as it takes to 10x your investment. He'll even finance the investment for you. Interest-free. So you can be up and running for less than what you spend on your cell phone bill each month. Heck, you're probably spending more on software and tools that aren't serving you right now, that you could reallocate to Daniel's program here. Imagine never having to pay for junk leads or fluff-filled marketing courses ever again. No more stupid seminars or ineffective ad campaigns.
Nope, with this, it's "10x ROI, guaranteed," Daniel says. "Many of the folks we work with are experts in their fields. They've struggled for months, even years, trying to build a real business. A business that can grow and scale and spit out profits without taking up all their time. Let us help you build a business that runs itself, pretty much without you. That has value, that scales, and that you can sell someday." Daniel's been around forever and has testimonials from the who's who of internet gurus.
TRENDING: How To Make Money Come To You