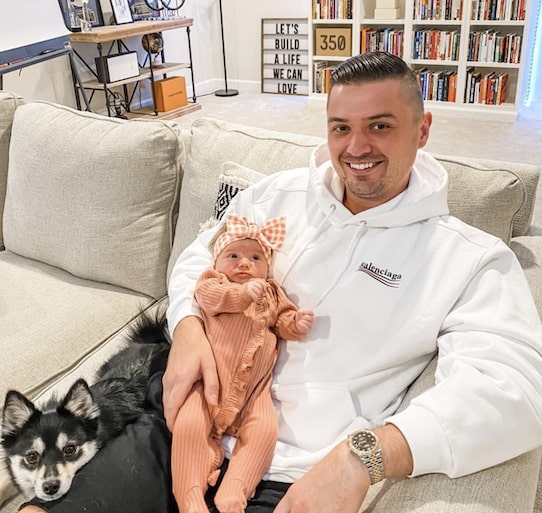 Peter Pru's team will build out your entire ecommerce business for you. This includes everything, from A to Z. Picking out your niche and products, creating your website, launching, even scaling. Peter Pru is the founder and CEO of Ecommerce Empire Builders. They sell a lot of different ecom solutions. This one, called Business In A Box, is what they push the most. Is it legit? What are past clients saying? How much does it cost? Scroll down and continue reading for those answers and more.
NEXT: Nothing But Facts About This Business Model
Peter elaborates. "We'll be picking out your winning niches, your winning products, we'll be finding all of your suppliers, we'll be building out your entire funnel, which is kind of like a website but way way more profitable. And we're also gonna get you sales within thirty days as well." He pulls up some screenshots from a woman named Natalia who already bought Business In A Box.
She was able to get to fourteen thousand dollars per month within ninety days of working with Peter Pru and company. There are dozens of other screenshots, testimonies, and interviews on the sales page. Could you be next? Maybe. Business In A Box is for anyone who works a day job and wants out; or who already dabbles in ecommerce but just can't seem to break through and make predictable money.
Peter says you do not want to build your ecom business on Shopify or Amazon. Too little control. Too tough to make the numbers work, especially after you factor in paid ads. Instead, use a sales funnel. Drive traffic to a squeeze page, collect emails, then redirect them to the buy now page. If they buy, offer them upsells. Even if they don't buy, you can follow-up with them (via email) and maybe earn their business at a later date.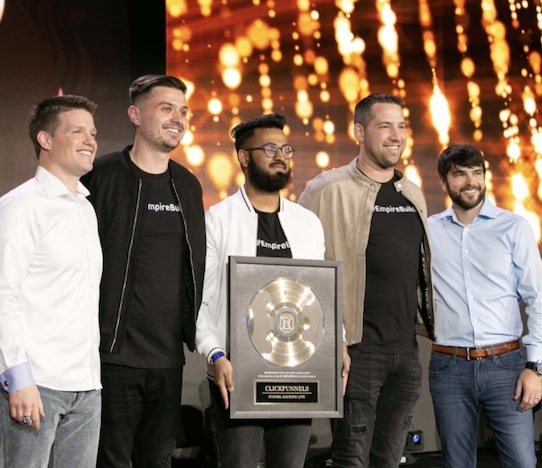 Peter is really big on subscriptions. After their initial purchase, try to get them on a recurring order of some sort. Make money every single month for free. This is how you take a barely-break-even sale and turn it into one that actually makes you thirty bucks, for example. The other thing that sets them apart is they do dropshipping. Why buy a bunch of inventory that may or may not sell? With dropshipping you don't have to.
Someone comes through your funnel, buys, and only then do you pay a supplier a portion of that sale to package and ship the product to the customer. Much lower risk and much more bootstrap-friendly than Amazon FBA. If you invest in Business In A Box, you get four things. One, the Ecommerce Empire Builders course. Two, live coaching calls you can attend three days per week. Three, on-demand support. Four, your own custom funnel buildout.
It will take thirty days before you can go live with your funnel. There is no guarantee it will work. You'll have to pay for ads, drive traffic, and see. Now for the million dollar question. How much does Business In A Box cost? The short answer is nobody seems to know. They've gone out of their way to keep the price hidden. Based on similar reviews we've done, you're generally looking at ten- to forty-grand for any done-for-you ecom offer.
ALTERNATIVE: A Passive Income Play With Small Sites