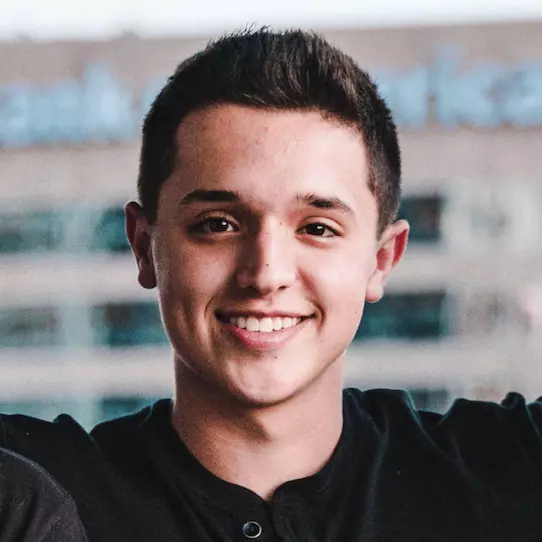 Tanner Planes went from being a broke high school student to making just shy of $20k in a single day. And it happened overnight. But this was like six years ago. A lot's changed since then. Competition's increased exponentially. So Tanner's had to evolve. What he's doing today looks completely different. The biggest change, is he went from dropshipping physical products, to digital. Which, as you can imagine, have a lot better margins. Some as high as 99%.
"With digital," Tanner explains, "as soon as someone buys from my store, the product is instantly delivered to them. And it only costs me a one-time fee when it's created. If you ever wanted to build a wildly profitable online business but you're struggling with what steps you should take next? Or maybe you're feeling a little lost? It's not your fault. [Okay, Tony Robbins.] The truth, is that most dropshippers are lying to you. A successful dropshipping business needs to sell digital products."
"But all anyone ever talks about," he continues to rant, "is selling the same crappy products from China. Here inside of our Digital Dropshipping Mastery program, we solve extraordinary problems and make extraordinary amounts of profit because of it. Think about it. There are four main pain point categories that we have as humans. Health, wealth, relationships, and happiness. If I create a physical dropshipping store and try and sell a water bottle that 1,000 other people are trying to sell at the same time?"
"The odds of me succeeding are extremely low. But if I create a digital dropshipping store that sells unique digital products that maybe solve a health problem, such as a fitness guide, the odds of me succeeding are much higher. Because we create the value and decide how we want our products to be perceived. As the chaos of the world continues to increase the cost of freight, it really makes no sense to keep dropshipping products from China. I will be honest though. I sell physical products too. It's just that they're established brands and we have inventory in-house."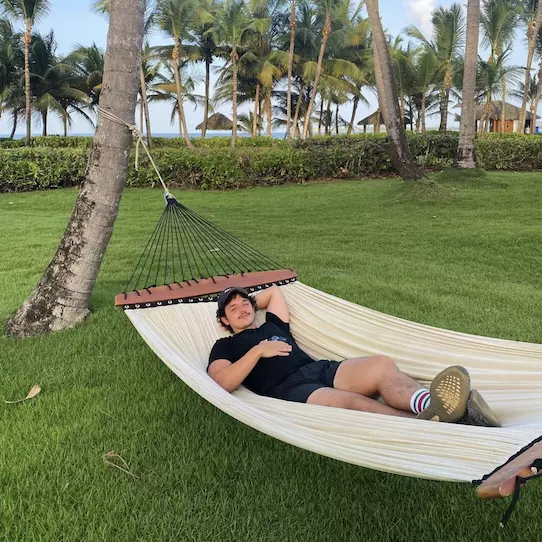 But in six years of Shopify dropshipping, Tanner's never seen anything this profitable, this scalable, this untapped. And it's not gonna slow down anytime soon. To capitalize on this trend, though, you need to avoid mistakes. And now, thanks to the Digital Dropshipping Mastery course, you can. That's right. Tanner's taking your doubt and confusion and paralysis by analysis and whatever else is holding you back, and he's tossing it in the recycling bin and wheeling it out to the curb. It'll get picked up tomorrow morning.
"With this program," Tanner pitches, "you can use my experience to cut your learning curve and see results quicker. Albert Einstein said, 'The definition of insanity is doing the same thing over and over and expecting different results.' [Hello, God? Hi, it's me. Katie. Yeah, if you could make it so that I never have to hear that quote again, I promise I'll drink less wine. Amen.] I don't know about you but I would much rather be told the truth by someone who succeeded in dropshipping than continue to do it the old way and just keep failing."
Tanner's course costs $997. On top of the core 7+ hours of step by step video training, you'll also get access to his members-only community where you can ask questions and get help; a digital file vault; a list of smart offers; an influencer marketing tutorial; ad creatives simplified; a masterclass on mindset; case studies; exclusive bonus modules; and more. Solid offer. It's overflowing with actionable content and backed by a 30 day guarantee: if you're not feeling it any time within the first month, you can get a full refund.