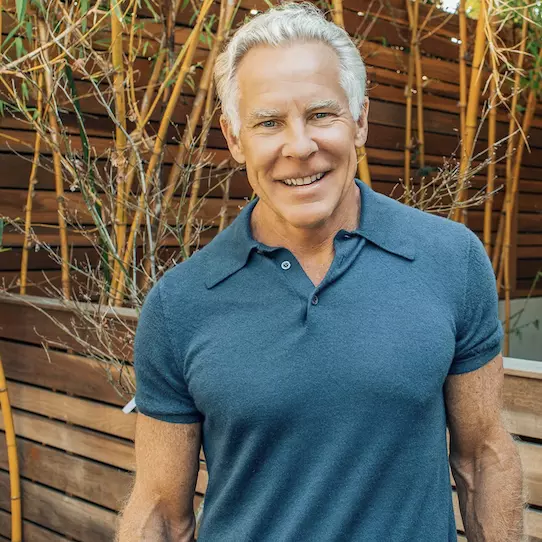 Mark Sisson has a blog called Mark's Daily Apple that talks about primal living in a modern world that he's ran forever.
Can you believe the guy's pushing 70? No wonder he wants to share his message with the masses.
Enter Primal Health Coach Institute.
"Make an impact. Become a coach. Guide people toward lives of vitality, strength, and lasting health and wellness," their website says.
I click around, scroll, skim, watch the first few seconds of some of their videos. I'm reminded of every corporate training video I used to have to sit through when I worked as a receptionist at the hospital during college.
Good thing I'm caffeinated.
Mark tells how he wants to impact 100 million people. Help 'em transform through ancestral living. He believes it's possible with a community of like-minded, well-trained coaches all working towards the same goal.
PHCI has already certified thousands of coaches in 75 different countries.
"Our health coaches provide information, inspiration and accountability to people looking to reclaim their health," Mark says.
I mean, who really needs to hire a health coach though? Isn't it obvious?
Eat well
Exercise
Sleep more
Take time for yourself
Yes, and Mark agrees. It is simple. But changing the way you eat, move and live… isn't.
Nobody's hiring a coach these days for the information. They need someone who'll hold their feet to the fire. "Coaching's about more than advice and encouragement," Mark points out. "Coaching's about change."
By the way, he's not here to turn you into a personal trainer or a nutritionist. This is different. Health and wellness coaches take a more holistic approach. Diets and workouts are a given. But you'll also help clients optimize their careers, their relationships, their home life, their mindset.
"It feels incredible when you see your clients transform inside and out," Mark says. He looks like he's shooting a commercial for Pfizer's latest blood thinner. I half expect a rapid-fire list of side effects as they cut to Mark running on the beach.
Tell me I'm wrong: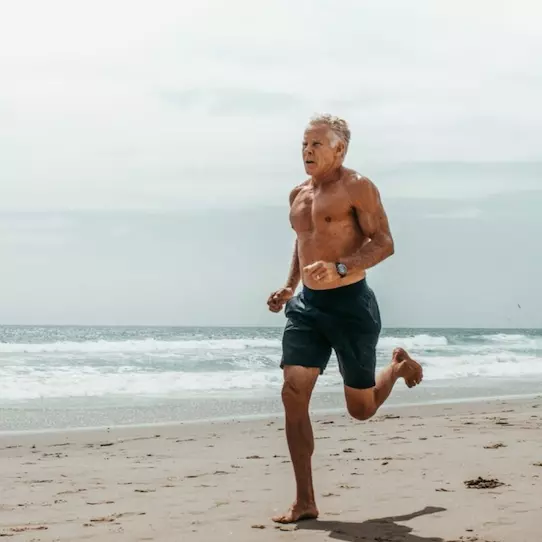 Okay, but what if you're not the epitome of health like Mark?
What if that sneaky, self-limiting belief bubbles up: "I'm not healthy enough to help others get healthy"?
'Sall good, homie.
Primal Health Coach Institute doesn't expect you to be spray tanned, strutting across stages at physique competitions. Not at the outset anyway. As you go through their training and certification programs and implement what you're learning, don't worry, you'll whip yourself into shape.
By the time you're ready to start working with clients, Mark's confident you'll look and feel your best. Brimming with confidence and ready to change lives.
And how long will that take?
If you breeze through the course and ace the tests, you could graduate in six months. But it could take much longer if life gets in the way.
How hard is it?
It's like an upper-level college course in health sciences. You'll have to pass 24 exams consisting of multiple choice and true/false questions with a 75% or better. Yes, you can retake them if you don't pass the first time.
What's it gonna cost?
Depends on the program. There's about a dozen of them. But I'm assuming most would start with the Primal Health Coach Certification.
Here's the tuition for that:
A single payment of $4,495
Or six monthly installments of $788.17
Or twelve monthly installments of $413.58
Is there a refund policy?
Why yes, there is. Thirty days. No questions asked.
But say you knock that out. Now what? You still don't have a clue how to get clients. Well, now you need to buy more programs. Duh. The Business Expert Certification Course for $1,495. Or the Launch Your Coaching Product Workshop, which is coming soon. And whatever else they throw at you.
Hmm. Words that come to mind?
Pricey, slow, dull, limiting.
Here's an idea: document yourself getting diced on Instagram and have people DM you for coaching. There, that'll be $5,000. I'll send your certificate in the mail. It'll be written in crayon.