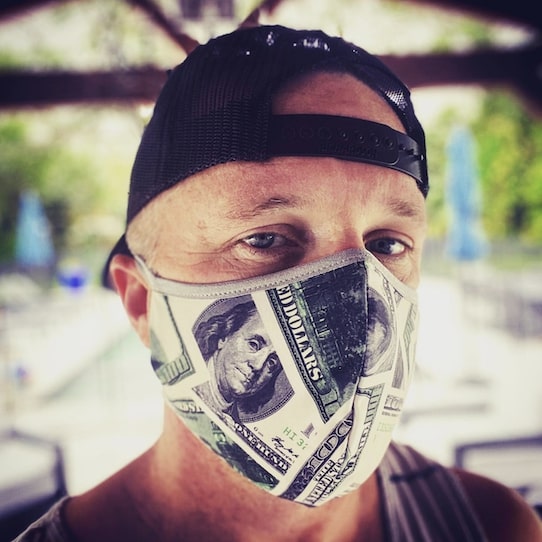 David Sharpe says being a Legendary Marketer can mean different things to different people, but here's what it means to him. He was sixteen years old, a high school dropout, and, believe it or not, already a father. The next ten years of his life he ping ponged back and forth between a crippling drug addiction and being homeless. In 2008, he knocked on his dad's door, who he hadn't seen in years, and said, "Pops, I need ya to help save my life."
NEXT: And Speaking Of Legendary Marketing
Dave ended up crashing on his dad's couch and working construction with him for a while. But he realized very quickly he didn't wanna be swinging a hammer in the heat for the rest of his life. So he gets online, starts looking for ways to make money online. "I figured, hey, there's no excuse for me," Dave says. "I've got ten fingers, ten toes, a brain, and I've got dreams and aspirations, and even though I've made some mistakes, my past doesn't have to equal my future."
"And I wanted to turn my mess into a message," he continues. "And I wanted to turn my struggles into my strengths. And I found internet marketing and affiliate marketing and became a digital entrepreneur. I wasn't a Legendary Marketer back then, but I was one in the making. And I went on over the course of the last several years, almost a decade really, and I've gone on to do hundreds of millions of dollars in sales. I've been able to do amazing things."
Dave's traveled the world, he proposed to his wife in Rome, went to Europe, Asia, Singapore, South America, you name it. He's earned more money than he ever could've imagined. One of the coolest things he's ever done, though? He bought his mom a car, bought his dad a truck, and then a house. "I think that giving back to people has been the most fun. And that's what I want for you, is for you to be Legendary, whatever that might mean for you," Dave says.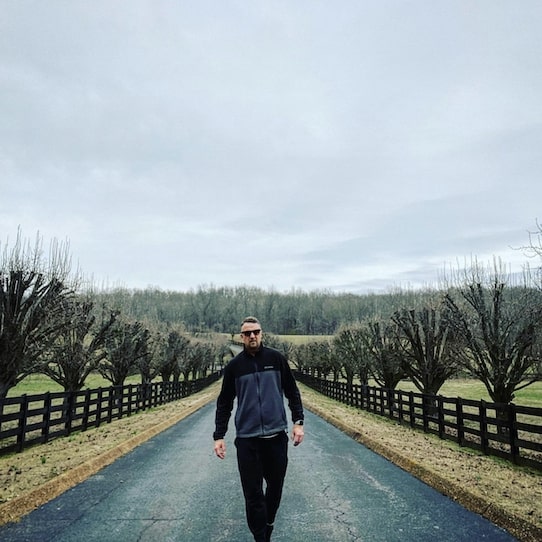 Maybe you're sick and tired of being average, maybe you don't fit in with the way society says you're supposed to be, maybe you wanna break some rules, make a ton of money, spend more time with your loved ones, and be able to give back yourself. That's what Legendary Marketer's about. "Maybe I can show you how to do those things," Dave says, "maybe I can help you do that. Maybe I can show you the path of the less traveled. The one that's not as blazed."
"Or if you wanna know how to go to college, get a good job, and live a really average, mediocre life, there's a lot of people who can tell you how to do that, too. I mean a lot. They're all over. Just walk down the street. They're at every corner store and restaurant and grocery store. I don't even go to the grocery store; somebody delivers my food. And then we're blessed enough to have somebody cook it for us. Right? 'Cause I don't wanna live average."
Dave doesn't say any of this to brag, of course. He's not flashing his luxurious lifestyle and showing you clips of him buying his dad that house and truck just to pound his chest. Rather, he feels a responsibility to speak up to young people and even some of the older folks who think that their time has passed. Dave can help you change the way you look at the world, at yourself, and the way you operate. So decide, right now, do you wanna be ordinary or do you wanna be Legendary?
TRENDING: This Is Affiliate Marketing On Steroids