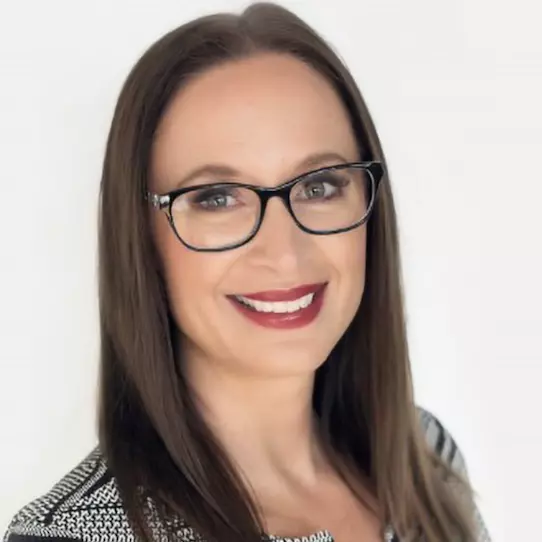 Alicia Jarrett must've died her hair red… 'cause in the video I'm watching, she could pass for Flo-from-Progressive's sister. 
Oh, wow, I didn't expect that accent, either. Is she from Australia?
Anyways.
Are you a real estate investor? Perfect. Give Alicia's company 120 days and they'll fill your pipeline with $120,000 in profitable deals. Or they'll keep marketing, for free, until they do.
Hmm. Are they legit though?
This Supercharged Offers review will attempt to answer that.
Okay, here's the dealio:
Supercharged Offers will implement their custom plug and play method for your real estate investing business… to hunt off-market deals and drive faster profits.
They'll even get your marketing funded for you.
All the gurus are telling you you can do deals with no money down. But, hello, you still need money to run your business, including marketing. According to Alicia, at least six months worth of capital is ideal.
If you don't have a plan, though, you just end up burning cash.
And now you feel worse than when you got picked last for kickball, in P.E., back in fifth grade.
Not cool.
So instead, work backwards.
How many deals do you wanna do? How much marketing to hit that number? Which marketing channels are best?
Supercharged Offers helps you answer these questions; they'll provide funding if you need it; they'll help you improve your credit score; pay off your debt; and reinvest back into your business growth, getting you to your financial goals quicker.
Most investors want more time, more freedom.
Trying to do everything yourself won't get you there. You need to do what you do best – close deals and cash checks – and delegate the rest.
Let Supercharged Offers become your dedicated marketing team, Flo (grr, Alicia) says.
They are implementors, not educators.
Having served hundreds of real estate investors already, they probably know your needs better than you do.
Their expert team will hook you up with an acquisitions marketing system.
They're skilled in data, content, web design, social media, project management, you name it. Plus, you'll have your own account manager quarterbacking the whole thing.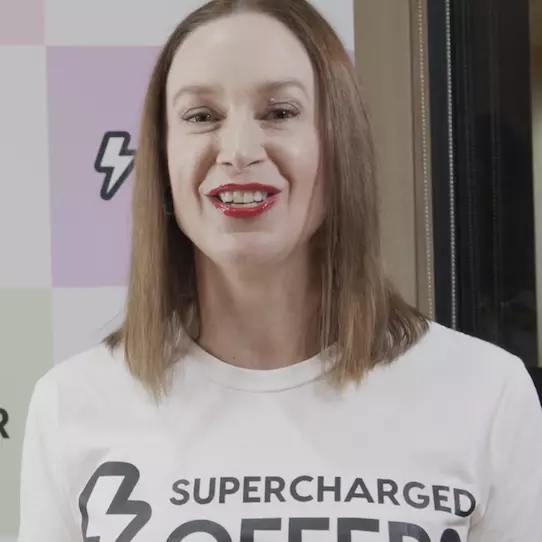 Alicia invites you to test their service for yourself, entirely risk free.
They stand by their promise: you gain $120k in deal profit in your pipeline within 120 days, or you don't pay another dime.
Seems too good to be true, doesn't it?
Well, you're right about that, Alicia admits. They can only offer it because of their stellar track record.
In other words, they know they'll rarely (if ever) miss the mark for a client.
David, a total noob, signed up for SCO and received five leads and two agreements in his first week, doubling his investment.
Laurie and Danielle got over 50 leads in month one, closing two deals for a total net profit of around $100k. That was 5x their initial investment.
Lani implemented SCO's smallest marketing campaign and still landed nine deals in eight weeks, pocketing more than $150k. Now her pipeline's as stuffed as me after unlimited soup, salad and breadsticks at Olive Garden.
Working with SCO, Colin gathered commercial assets worth $3.5 million and flipped the entire portfolio for $9 million.
All thanks to Supercharged Offers' 5D Momentum Method, which nails Design, Data, Direct mail, Digital, and Dashboard.
Alright?
So say goodbye to garbage leads, inconsistent deal flow, rollercoaster revenue, stress, and burnout.
SCO helps you build a real business that enjoys consistent success month after month.
Cost starts at $1,500 and goes into the tens of thousands per month depending on package.
Would I buy? No, but only 'cause digital real estate feels like freshly washed sheets.
Tap below to see why.