Terrance McMahon is hosting a live event (attend in person or via Zoom) to help you learn, leverage and launch ChatGPT in two days.
Terrance went from financial advisor to author to viral TikTok mentor to podcast host to app founder to now AI expert.
Find hot trend, position yourself as an expert, sell stuff, find new trend and repeat, right?
Ted McGrath will be there too. Ted's Instagram is splattered with pictures of himself pretending to talk on the phone or pointing at the camera or "putting up his dukes" and then captioning it with something like "dare to think differently and stand out in your industry."
This oughta be good.
You can use Chat GPT to launch any business or brand, Terrance says, even if you've never done anything in business before.
This tool changes everything. If you don't get in early and capitalize on it, you'll be kicking yourself later.
At the AI Launch Summit (formerly called ChatGPT In A Day), you'll supposedly "master AI in two days and skyrocket your business to seven figures, without tech or coding skills, copywriters or spending thousands on marketing and developers."
That's right, discover the ChatGPT:
Secrets
Shortcuts
Systems
Formulas
Templates
And other jargon that doesn't really mean anything!
Grandpa Terrance and Ted "I can dera-lick my own balls, thank you very much" McGrath have you covered.
This is for everyone. Entrepreneurs, authors, influencers, coaches, consultants, or anyone with a message. Get all your landing pages, courses, video scripts, ads, marketing copy, blogs, email swipes, articles, art, and more – done in seconds – with AI tools like GPT-4.
"At this event you're gonna learn how to use this technology like you have an army of 10,000 research assistants from the best universities on earth collecting information for your project," Terrance pitches.
"Think about it. What could you do with that data? If you knew your target audience's desires, weaknesses, fears, goals, aspirations? You could use that data to build a message. You could command the AI to create that message. To build the content to bring them into your world. To bolster your authority," he adds.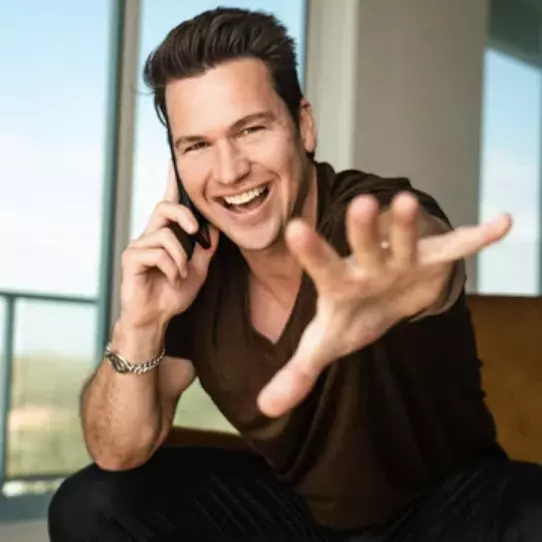 ChatGPT can come up with your business name, your slogan. It can find you a domain name that's not already taken. You can use it to make checklists and guides and processes. Or entire products, programs and courses. It can write code, songs, poems, puns, jokes, love letters, you name it.
On. The. Spot.
And it's free if you're using the older GPT-3.5 version; and only $20 a month if you upgrade to the latest and greatest GPT-4 version.
Day 1 of the AI Launch Summit you're gonna get comfortable using it. Day 2 you're gonna figure out how to make money with it.
Terrance and his team have collected over 450 prompt commands (meaning, the instructions you give ChatGPT) that'll deliver amazing output for you.
Terrance brags he wrote a 12,000-word book with ChatGPT called The One Hour Book: How To Write Your Book In Record Time Using ChatGPT. I just looked it up on Amazon. It's got three ratings, one of which is a 1-star by Brian R., which reads: "There are many useful books on using AI. This isn't one of them."
That hit the nail on the head.
ChatGPT is an absolute marvel, hands down. But using it to spam the internet with robotic gibberish is about as profitable as it sounds. And that's what Terrance and Ted are suggesting.
If you still wanna attend their AI Launch Summit, $197 lets you in, be it virtually over Zoom or physically. Upgrade to VIP for $697 and get breakfast, better seating, an event recording, and a pair of AI webinars where they'll probably try to upsell you something.