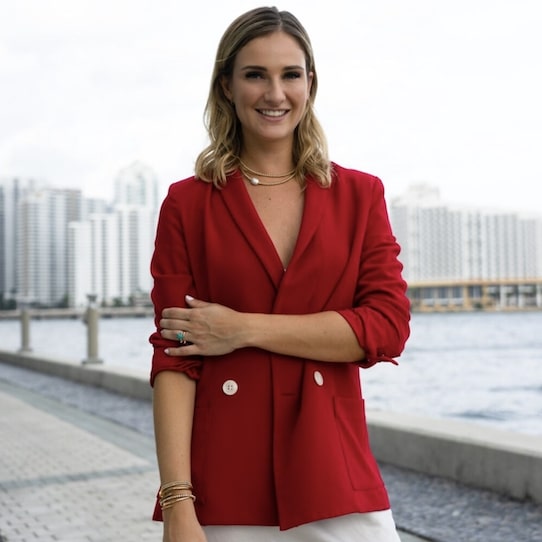 Melina Brokmeier is the CEO of AMZTOTAL, a company that's designed to help you build your own profitable Amazon business by doing most of the heavy lifting for you and mentoring you on the rest. "How have we managed to build hundreds of successful Amazon businesses for our clients in the last twelve months?" cofounder Lorenzo Kotalla says. "By just following one principle: we carry out every step of the entire process at the highest level." Scroll down for my AMZ Total review.
NEXT: How This Compares To DFY Amazon Stores
"Because in the end, there's only one thing that counts," he continues. "And that's real results. And that's why we are committed to achieving those results reliably like clockwork. We have created the world's first full service Amazon agency that does your Amazon business from A to Z completely for you. And that means that you don't have to have a lot of time or prior knowledge to have your own business that will generate you significant revenue month after month."
"There are many coaches and consultants and experts out there who want to show you how to create your own Amazon business just through video courses. And that's exactly the reason why ninety-eight percent of those who try to do it on their own fail. And there's nothing wrong with that because the fact is it can't work that way at all. And it's not your fault because people don't want you to succeed because otherwise they would have to give away some of the cake themselves."
"But let's be honest. How likely do you think it is that someone who has a full-time job and maybe even a family will be successful if he starts his own amazon business on the side? I think we all agree that the success rate will be extremely low. What we've learned over time is that it takes a lot more to be successful as an entrepreneur in the field of Amazon FBA. And that's exactly why we revolutionized this market. Our clients are able to have a fully functioning and automated FBA business within a few months."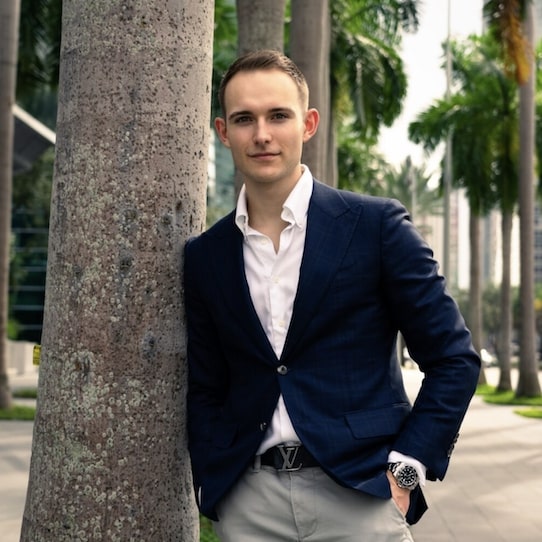 "But that's not all," the pitch continues. "We also provide our clients with all the knowledge in the field of Amazon FBA so that they not only own a highly profitable Amazon business, but [they] also become an expert in this field. And this combination is not available anywhere else. Within the framework of a free initial consultation, we can very quickly tell you whether it makes sense for you to take this path together with us. And if so, you can usually start generating revenue within a couple months."
AMZTOTAL has been doing this for more than five years now. They've served more than six hundred clients spread across six different countries. They employ more than seventy-five Amazon experts worldwide. They've launched more than seventeen hundred products, manage more than one-point-two million dollars a month in ad spend, and have generated north of eighty million dollars in revenue for their clients thus far. They have dozens of positive customer reviews on their website.
How much does AMZTOTAL cost? Unfortunately, they don't say. You'll have to book a consultation call to find out. If you want a ballpark, I can tell you similar offers I've reviewed start at about twenty to thirty grand and go up from there. In addition, they'll typically take a percentage of net profit. You'll also need some room on your credit cards, as Amazon's payouts tend to lag by about two to three weeks. In the meantime, you'll need to float the cost of inventory and marketing and such.
TRENDING: A Guide To Renting Out Simple Websites