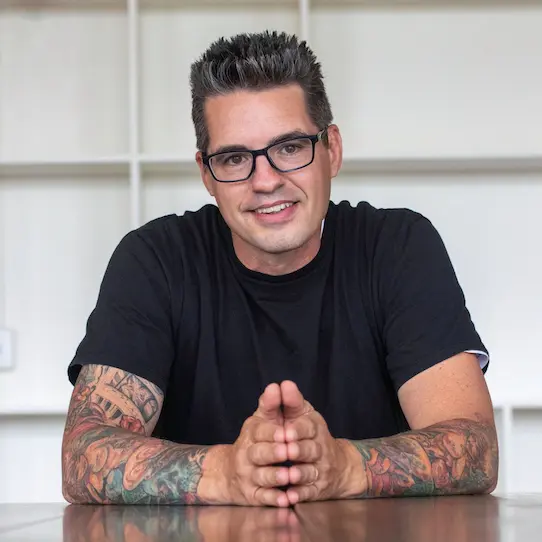 Erik Charles Russell has the secrets to launching a wildly successful, high-tech side hustle, even if you're not techie yourself. Something about Apple and Google spending multiple millions of dollars to promote whatever this is. But who is this guy? Erik says he grew up poor. At 8-years-old, his mom was shot and killed right in front of him. Through sheer hustle and determination, though, he took the 2-7 offsuit life had dealt him and turned it into a winning hand.
Erik started out slinging gym memberships. Got pretty good at it. Decided to write a book about what he'd learned. The Art of Selling Memberships has 106 ratings on Amazon, with an overall average of 4.3 out of 5 stars. Next, he hit the stage, speaking on entrepreneurship and sales all over the country. Today, he's got ownership in 11 different companies and 13 different brands. Of course, before and in between all of his success were plenty of failures, ranging from a mail order business to concert promotion.
Most people assume you need to have a great idea or massive marketing budget to win at business. But really, what it comes down to, Erik would argue, is timing and leverage. You wanna find something where there's a clear need, a defined market, and an emerging trend that can carry it to new heights. With that in mind, the bursting-at-the-scenes opportunity Erik sees right now is helping small businesses with their marketing. Which is either nonexistent or crappy and outdated and ineffective, right?
And just think about how many small businesses are out there. For every 1,000 residents in a city, roughly 50 of them are owner/operators. And there's more than 14,000 new businesses started every single day. Okay, but what's the innovative new trend here, and how's this tie into "legally borrowing" Apple and Google's multi-billion dollar ad budget? Well, Erik points out, a big chunk of that ad spend is going towards Apple Wallet and Google Wallet. And this is where you should be looking.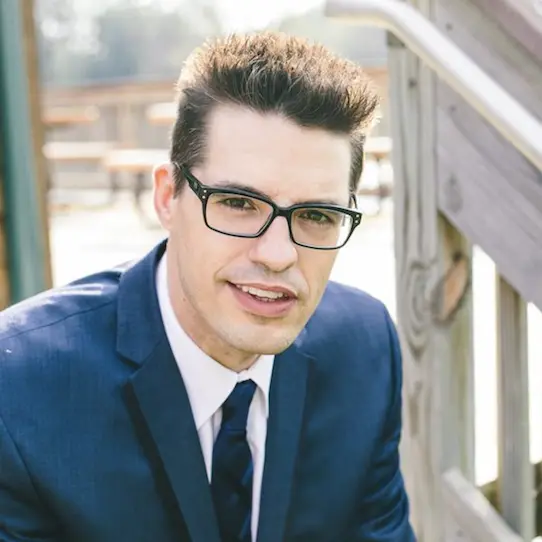 "Inside that wallet," Erik stresses. "Because here's the thing. Remember, when we're thinking about the right time to get involved in something, we need a trend. So with Google and Apple spending millions and millions, specifically on this, and more and more people using mobile wallets, and the use of digital coupons on the rise? Think about it. Every new phone comes with a mobile wallet. You use 'em at the airport. They're super convenient, easy to use. It's a massive, massive trend. And it's an incredible opportunity."
If you haven't connected the dots, Erik's saying you could be the guy or gal who does mobile wallet marketing for local businesses. Delivering digital passes, offers, coupons, and more, directly into consumers' digital wallets for these mom and pop shops, right? For the consumer, there's no app to download, there's no learning curve, and they've always got their phone on 'em. And for you, you don't need to know how to code or be a world-class copywriter or graphic designer or anything like that.
Erik even goes so far as to call it a "socially-conscious business," because you're eliminating waste, you're doing away with the printing and distributing of physical passes and flyers. Anyways. There's all kinds of ways to monetize it, one product, multiple streams of income, blah blah blah. I don't disagree with anything he's saying—I do think it's a gargantuan opportunity—but he wants you to basically go and resell his software as a quote-unquote Mobl Disruptr. Cost is $397 per month. And that's where I kind of lose interest. Think I'll just keep on keepin' on with what I'm doing right here.